OMG!OMG!OMG! NATALIE COUGHLIN IS GOING TO BE ON DANCING WITH THE STARS!!!!
In case you don't know who she is, Nat has won 11 Olympic medals in swimming over 2 Olympic Games. She's never
not
medalled in an Olympic event in which she swam. At the Beijing games last year, she won 6 freaking medals (the most medals by an American woman ever), but this of course was overlooked because
she's a woman
some swim dude won 8.
Natalie is ~fierce as fuck~. She's the kickassingest US swim girl. LOOOOOOVE HER!!! (Met her, too; she was really sweet.) I'll watch that crap show & vote for her until my fingers bleed. I've always wanted a swimmer to do the show; I just hope she's not a klutz out of the pool like a lot of other swimmers (Michael Fred, I'm lookin' at you). I hope she's paired with Dmitri or Alec (if they bring those 2 back)...or Maks, I guess.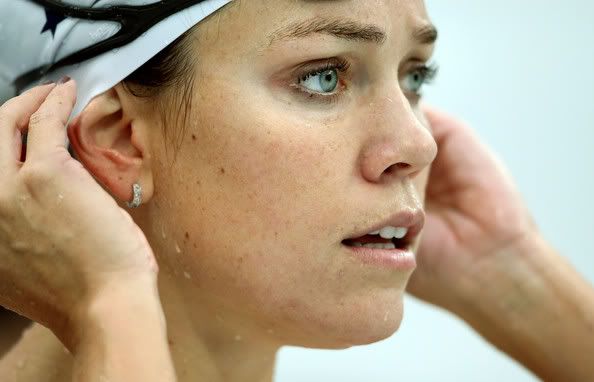 location:

Cubicle Farm

mood:

numb

tunes:

Be My Baby---Michael Jackson