Feel free to skip this post. It's just a TBR list of books for the Halloween season.
(You can tell me your favorite scary books if you want, though!)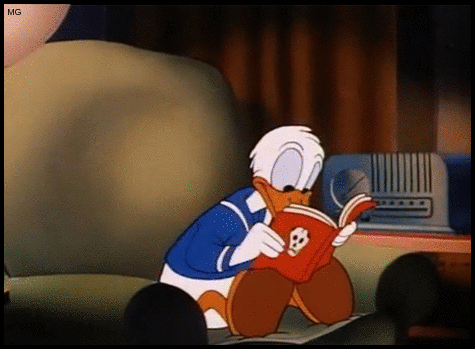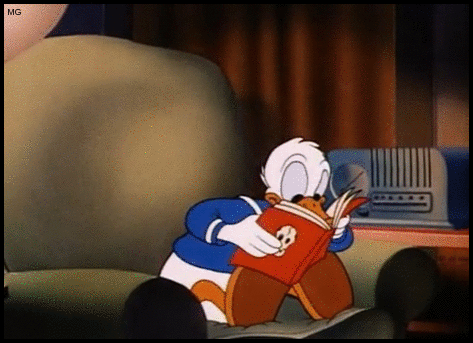 NOVELS
[
Born Wicked by Jessica Spotswood
]
Everybody knows Cate Cahill and her sisters are eccentric. Too pretty, too reclusive, and far too educated for their own good. But the truth is even worse: they're witches. And if their secret is discovered by the priests of the Brotherhood, it would mean an asylum, a prison ship—or an early grave.
Before her mother died, Cate promised to protect her sisters. But with only six months left to choose between marriage and the Sisterhood, she might not be able to keep her word... especially after she finds her mother's diary, uncovering a secret that could spell her family's destruction. Desperate to find alternatives to their fate, Cate starts scouring banned books and questioning rebellious new friends, all while juggling tea parties, shocking marriage proposals, and a forbidden romance with the completely unsuitable Finn Belastra.
If what her mother wrote is true, the Cahill girls aren't safe. Not from the Brotherhood, the Sisterhood—not even from each other.
[
Evil Librarian by Michelle Knudsen
]
When Cynthia Rothschild's best friend, Annie, falls head over heels for the new high-school librarian, Cyn can totally see why. He's really young and super cute and thinks Annie would make an excellent library monitor. But after meeting Mr. Gabriel, Cyn realizes something isn't quite right. Maybe it's the creepy look in the librarian's eyes, or the weird feeling Cyn gets whenever she's around him. Before long Cyn realizes that Mr. Gabriel is, in fact . . . a demon. Now, in addition to saving the school musical from technical disaster and trying not to make a fool of herself with her own hopeless crush, Cyn has to save her best friend from the clutches of the evil librarian, who also seems to be slowly sucking the life force out of the entire student body!
[
The Séance by John Harwood
]
Wraxford Hall, a decaying mansion in the English countryside, has a sinister reputation. Once, a family disappeared there. And now Constance Langton has inherited this dark place as well as the mysteries surrounding it.
Having grown up in a house marked by the death of her sister, Constance is no stranger to mystery, secrets, and the dark magic around us. Her father was distant. Her mother was in perpetual morning for her lost child. In a desperate atempt to coax her mother back to health, Constance took her to a seance hoping she would find supernatural comfort. But tragic consequences followed, leaving her alone in the world-- alone with Wraxford Hall. Saddled with this questionable bequest, she must find the truth at the heart of all these disappearances, apparitions, betrayal, blackmail, and villainy, even if it costs her life.
[
The House of the Seven Gables by Nathaniel Hawthorne
]
Nathaniel Hawthorne drew inspiration for this story of an immorally obtained property from the role his forebears played in the 17th-century Salem witch trials. Built over an unquiet grave, the House of the Seven Gables carries a dying man's curse that blights the lives of its residents for over two centuries. Now Judge Jaffrey Pyncheon, an iron-hearted hypocrite and intellectual heir to the mansion's unscrupulous founder, is attempting to railroad a pair of his elderly relatives out of the house. Only two young people stand in his way — a visiting country cousin and an enigmatic boarder skilled in mesmerism.
[
The Dead Fathers Club by Matt Haig
]
A triumph of originality and humor, this clever novel by British author Matt Haig gives us Hamlet redux with an unforgettable voice all his own. When eleven-year-old Philip Noble is confronted by the ghost of his recently deceased father and asked to avenge his death, the boy finds himself in a thorny dilemma. Revenge, after all, is a tricky business-especially when Philip is already distracted by his girlfriend, school bullies, self-doubt, and all the other challenges of adolescence.
[
Frankenstein by Mary Shelley
]
In trying to create life, the young student Victor Frankenstein unleashes forces beyond his control, setting into motion a long and tragic chain of events that brings Victor himself to the very brink. How he tries to destroy his creation, as it destroys everything Victor loves, is a powerful story of love, friendship . . . and horror.
[
The Picture of Dorian Gray by Oscar Wilde
]
As Dorian Gray sinks into a life of crime and gross sensuality, his body retains perfect youth and vigor while his recently painted portrait grows day by day into a hideous record of evil, which he must keep hidden from the world.
[
Dracula by Bram Stoker
]
A young lawyer on an assignment finds himself imprisoned in a Transylvanian castle by his mysterious host. Back at home his fiancée and friends are menaced by a malevolent force which seems intent on imposing suffering and destruction. Can the devil really have arrived on England's shores? And what is it that he hungers for so desperately?
[
Sense and Sensibility and Sea Monsters by Jane Austen and Ben Winters
]
Sense and Sensibility and Sea Monsters expands the original text of the beloved Jane Austen novel with all-new scenes of giant lobsters, rampaging octopi, two-headed sea serpents, and other biological monstrosities. As our story opens, the Dashwood sisters are evicted from their childhood home and sent to live on a mysterious island full of savage creatures and dark secrets. While sensible Elinor falls in love with Edward Ferrars, her romantic sister Marianne is courted by both the handsome Willoughby and the hideous man-monster Colonel Brandon. Can the Dashwood sisters triumph over meddlesome matriarchs and unscrupulous rogues to find true love? Or will they fall prey to the tentacles that are forever snapping at their heels? This masterful portrait of Regency England blends Jane Austen's biting social commentary with ultraviolent depictions of sea monsters biting. It's survival of the fittest—and only the swiftest swimmers will find true love!
[
NOS4A2 by Joe Hill
]
Victoria McQueen has a secret gift for finding things: a misplaced bracelet, a missing photograph, answers to unanswerable questions. On her Raleigh Tuff Burner bike, she makes her way to a rickety covered bridge that, within moments, takes her wherever she needs to go, whether it's across Massachusetts or across the country.
Charles Talent Manx has a way with children. He likes to take them for rides in his 1938 Rolls-Royce Wraith with the NOS4A2 vanity plate. With his old car, he can slip right out of the everyday world, and onto the hidden roads that transport them to an astonishing – and terrifying – playground of amusements he calls "Christmasland."
Then, one day, Vic goes looking for trouble—and finds Manx. That was a lifetime ago. Now Vic, the only kid to ever escape Manx's unmitigated evil, is all grown up and desperate to forget. But Charlie Manx never stopped thinking about Victoria McQueen. He's on the road again and he's picked up a new passenger: Vic's own son.
[
Incarnation by Emma Cornwall
]
In the steampunk world of Victorian London, a beautiful vampire seeks out the author of Dracula to set the record straight . . .
If one is to believe Bram Stoker's legendary vampire tale, Lucy Weston is Dracula's most wanton creation, a sexual creature of the night who preys on innocent boys. But the real-life Lucy is nothing like her fictional counterpart; and she demands to know why the Victorian author deliberately lied. With Stoker's reluctant help, she's determined to track down the very fiend who transformed her: from the sensual underworld where humans vie to become vampires, to a hidden cell beneath a temple to madness, and finally into the glittering Crystal Palace where death reigns supreme.
Haunted by fragmentary memories of her lost life and love, Lucy must battle her thirst for blood as she struggles to stop a catastrophic war that will doom vampires and humans alike. Ultimately, she must make a choice that illuminates for her and for us what it means to be human.
[
The Caged Graves by Dianne K Salerni
]
The year is 1867, and seventeen-year-old Verity Boone is excited to return to Catawissa, Pennsylvania, the hometown she left when she was just a baby. Now she will finally meet the fiancé she knows only through letters! Soon, however, she discovers two strangely caged graves . . . and learns that one of them is her own mother's. Verity swears she'll get to the bottom of why her mother was buried in "unhallowed ground" in this suspenseful teen mystery that swirls with rumors of witchcraft, buried gold from the days of the War of Independence, and even more shocking family secrets.
[
The Nightmare Affair by Mindee Arnett
]
Sixteen-year-old Dusty Everhart breaks into houses late at night, but not because she's a criminal. No, she's a Nightmare.
Literally.
Being the only Nightmare at Arkwell Academy, a boarding school for magickind, and living in the shadow of her mother's infamy, is hard enough. But when Dusty sneaks into Eli Booker's house, things get a whole lot more complicated. He's hot, which means sitting on his chest and invading his dreams couldn't get much more embarrassing. But it does. Eli is dreaming of a murder.
Then Eli's dream comes true.
Now Dusty has to follow the clues—both within Eli's dreams and out of them—to stop the killer before more people turn up dead. And before the killer learns what she's up to and marks her as the next target.
[
Mistress of the Art of Death by Ariana Franklin
]
In medieval Cambridge, England, Adelia, a female forensics expert, is summoned by King Henry II to investigate a series of gruesome murders that has wrongly implicated the Jewish population, yielding even more tragic results. As Adelia's investigation takes her behind the closed doors of the country's churches, the killer prepares to strike again.
[
The Hangmans Daughter by Oliver Potzsch
]
Magdalena, the clever and headstrong daughter of Bavarian hangman Jakob Kuisl, lives with her father outside the village walls and is destined to be married off to another hangman's son—except that the town physician's son is hopelessly in love with her. And her father's wisdom and empathy are as unusual as his despised profession. It is 1659, the Thirty Years' War has finally ended, and there hasn't been a witchcraft mania in decades. But now, a drowning and gruesomely injured boy, tattooed with the mark of a witch, is pulled from a river and the villagers suspect the local midwife, Martha Stechlin.
Jakob Kuisl is charged with extracting a confession from her and torturing her until he gets one. Convinced she is innocent, he, Magdalena, and her would-be suitor to race against the clock to find the true killer. Approaching Walpurgisnacht, when witches are believed to dance in the forest and mate with the devil, another tattooed orphan is found dead and the town becomes frenzied. More than one person has spotted what looks like the devil—a man with a hand made only of bones. The hangman, his daughter, and the doctor's son face a terrifying and very real enemy.
[
House of Ivy and Sorrow by Natalie Whipple
]
Jo Hemlock is not your typical witch. Outside the walls of her grandmother's ivy-covered house, she's kept her magical life completely separate from her life in high school. But when the Curse that killed her mother resurfaces, it threatens to destroy not only her life but her grandmother's too—and keeping her secret may no longer be an option.
[
Monstrous by MarcyKate Connolly
]
The city of Bryre suffers under the magic of an evil wizard. Because of his curse, girls sicken and disappear without a trace, and all live in fear. No one is allowed outside after dark. Night is when Kymera comes to the city, with a cloak disguising her wings, the bolts in her neck, and her spiky tail. Her mission is to rescue the girls of Bryre. Despite Kym's caution in going secretively, a boy named Ren sees and befriends her . . . but what he knows will change her world forever.
[
The Misbegotten by Katherine Webb
]
Bath, England, 1821. Rachel Crofton escapes the binds of her unhappy employment as a governess by marrying a charming self-made businessman. She sees a chance to create the family and home she has so long been without, but her new life soon takes an unexpected turn.
Through her new husband's connections, Rachel is invited to become the companion of the reclusive Jonathan Alleyn, a man tortured by memories of the Peninsula War, and tormented by the disappearance of his childhood sweetheart, Alice.
Starling, foundling servant to the Alleyn family, is convinced that Alice, the woman she loved as a sister, was stolen from her. Did Alice run away? Or did something altogether more sinister occur? Starling is determined to uncover the truth. Others want only to forget, and will go to extreme lengths to do so.
Rachel's arrival has an unsettling effect on the whole Alleyn household, and suddenly it seems that the dark deeds of the past will no longer stay contained.Shattering truths lurk behind Bath's immaculate facades, but the courage Rachel and Starling need to bring these truths to light will come at a very high price.
[
The Glass Casket by McCormick Templeman
]
Death hasn't visited Rowan Rose since it took her mother when Rowan was only a little girl. But that changes one bleak morning, when five horses and their riders thunder into her village and through the forest, disappearing into the hills. Days later, the riders' bodies are found, and though no one can say for certain what happened in their final hours, their remains prove that whatever it was must have been brutal.
Rowan's village was once a tranquil place, but now things have changed. Something has followed the path those riders made and has come down from the hills, through the forest, and into the village. Beast or man, it has brought death to Rowan's door once again.
Only this time, its appetite is insatiable.
[
The Haunting of Sunshine Girl by Paige McKenzie and Alyssa B Sheinmel
]
In that place where you're more asleep than awake any more, I hear something else. A phrase uttered in a child's voice, no more than a whisper: Night Night.
Something freaky's going on with Sunshine's new house . . . there's the chill that wraps itself around her bones, the giggling she can hear in the dead of night, and then the strange shadows that lurk in her photographs. But the more weird stuff that happens, the less her mum believes her. Sunshine's always had a quirky affiliation with the past, but this time, history is getting much too close for comfort . . .
If there is something, or someone, haunting her house, what do they want? And what will they do if Sunshine can't help them?
As things become more frightening and dangerous, and the giggles she hears turn to sobs and screams, Sunshine has no choice but to accept what she is, face the test before her and save her mother from a fate worse than death.
[
The Haunting of Alaizabel Cray by Chris Wooding
]
Thaniel, just seventeen, is a wych-hunter. Together, he and Cathaline--his friend and mentor--track down the fearful creatures that lurk in the Old Quarter of London. It is on one of these hunts that he first encounters Alaizabel Cray. Alaizabel is half-crazed, lovely, and possessed.
Whatever dreadful entity has entered her soul has turned her into a strange and unearthly magnet--attracting evil and drawing horrors from every dark corner. Cathaline and Thaniel must discover its cause--and defend humanity at all costs.
[
Born of Illusion by Teri Brown
]
A gifted illusionist, Anna assists her mother, the renowned medium Marguerite Van Housen, in her stage show and séances, easily navigating the underground world of magicians, mediums, and mentalists in 1920's New York. As the illegitimate daughter of Harry Houdini—or so Marguerite claims—sleight of hand illusions have never been a challenge for Anna. The real trick is keeping her own gifts secret from her opportunistic mother. Because while Marguerite's own powers may be a sham, Anna possesses a true ability to sense people's feelings and foretell the future.
But as Anna's powers intensify, she begins to experience frightening visions of her mother in peril, which leads her to explore the powers she's tried so long to hide. And when a mysterious young man named Cole moves into the flat downstairs, introducing Anna to a secret society that studies people with gifts like hers, she is forced to confront her past and rethink everything she's ever known. Is her mother truly in danger, or are Anna's visions merely illusion? And could the great Houdini really be her father, or is it just another of Marguerite's tricks?
[
Her Dark Curiosity (Madmans Daughter #2) by Megan Shepherd
]
Months have passed since Juliet Moreau returned to civilization after escaping her father's island—and the secrets she left behind. Now, back in London once more, she is rebuilding the life she once knew and trying to forget Dr. Moreau's horrific legacy—though someone, or something, hasn't forgotten her.
As people close to Juliet fall victim one by one to a murderer who leaves a macabre calling card of three clawlike slashes, Juliet fears one of her father's creations may have also escaped the island. She is determined to find the killer before Scotland Yard does, though it means awakening sides of herself she had thought long banished, and facing loves from her past she never expected to see again.
As Juliet strives to stop a killer while searching for a serum to cure her own worsening illness, she finds herself once more in the midst of a world of scandal and danger. Her heart torn in two, past bubbling to the surface, life threatened by an obsessive killer—Juliet will be lucky to escape alive.
[
Bellman and Black by Diane Setterfield
]
William Bellman, who, as a boy of 11, killed a shiny black rook with a catapult, and who grew up to be someone, his neighbours think, who "could go to the good or the bad." And indeed, although William Bellman's life at first seems blessed—he has a happy marriage to a beautiful woman, becomes father to a brood of bright, strong children, and thrives in business—one by one, people around him die. And at each funeral, he is startled to see a strange man in black, smiling at him. At first, the dead are distant relatives, but eventually his own children die, and then his wife, leaving behind only one child, his favourite, Dora. Unhinged by grief, William gets drunk and stumbles to his wife's fresh grave—and who should be there waiting, but the smiling stranger in black. The stranger has a proposition for William—a mysterious business called "Bellman & Black" . . .
[
The Clockwork Scarab by Colleen Gleason
]
Evaline Stoker and Mina Holmes never meant to get into the family business. But when you're the sister of Bram and the niece of Sherlock, vampire hunting and mystery solving are in your blood. And when two society girls go missing, there's no one more qualified to investigate.
Now fierce Evaline and logical Mina must resolve their rivalry, navigate the advances of not just one but three mysterious gentlemen, and solve murder with only one clue: a strange Egyptian scarab. The stakes are high. If Stoker and Holmes don't unravel why the belles of London society are in such danger, they'll become the next victims.
[
A Break with Charity: A Story about the Salem Witch Trials by Ann Rinaldi
]
Susanna desperately wants to join the circle of girls who meet every week at the parsonage. What she doesn't realize is that the girls are about to set off a torrent of false accusations leading to the imprisonment and execution of countless innocent people. Susanna faces a painful choice. Should she keep quiet and let the witch-hunt panic continue, or should she "break charity" with the group--and risk having her own family members named as witches?
[
Bristol House by Beverly Swerling
]
Historian Annie Kendall arrives at London's Bristol House on a research job to find ancient artifacts from the Holy Land. She's desperate to escape her troubled past, so she is determined to ignore the strange manifestations in her flat— including the appearance of a ghostly Carthusian monk. When Geoff Harris, a well-known TV journalist—and a dead ringer for the strange apparition—appears in her life, she is drawn into a net that takes her back to the unsolved mysteries of Tudor London.
[
Doll Bones by Holly Black
]
Zach, Poppy, and Alice have been friends forever. And for almost as long, they've been playing one continuous, ever-changing game of pirates and thieves, mermaids and warriors. Ruling over all is the Great Queen, a bone-china doll cursing those who displease her.
But they are in middle school now. Zach's father pushes him to give up make-believe, and Zach quits the game. Their friendship might be over, until Poppy declares she's been having dreams about the Queen—and the ghost of a girl who will not rest until the bone-china doll is buried in her empty grave.
Zach and Alice and Poppy set off on one last adventure to lay the Queen's ghost to rest. But nothing goes according to plan, and as their adventure turns into an epic journey, creepy things begin to happen. Is the doll just a doll or something more sinister? And if there really is a ghost, will it let them go now that it has them in its clutches?
Seventh Born by Monica Sanz
SHORT STORY COLLECTIONS
[
Slasher Girls and Monster Boys by April Genevieve Tucholke, Leigh Bardugo, Kendare Blake, Marie Lu, Danielle Paige, etc
]
For fans of Stephen King, Neil Gaiman, Lois Duncan, and Daphne Du Maurier comes a powerhouse anthology featuring some of the best writers of YA thrillers and horror.
Each story draws from a classic tale or two—sometimes of the horror genre, sometimes not—to inspire something new and fresh and terrifying. There are no superficial scares here; these are stories that will make you think even as they keep you on the edge of your seat. From bloody horror to supernatural creatures to unsettling, all-too-possible realism, this collection has something for any reader looking for a thrill.
[
The Doll: The Lost Short Stories by Daphne Du Maurier
]
In 'The Doll', a waterlogged notebook is washed ashore. Its pages tell a dark story of obsession and jealousy. But the fate of its narrator is a mystery. Many of the stories in this haunting collection have only recently been discovered. Most were written early in Daphne du Maurier's career, yet they display her mastery of atmosphere, tension and intrigue and reveal a cynicism far beyond her years.
[
The Haunted Looking Glass edited by Edward Gorey
]
The Haunted Looking Glass is the late Edward Gorey's selection of his favorite tales of ghosts, ghouls, and grisly goings-on. It includes stories by Charles Dickens, Wilkie Collins, M. R. James, W. W. Jacobs, and L. P. Hartley, among other masters of the fine art of making the flesh creep, all accompanied by Gorey's inimitable illustrations.
[
20th Century Ghosts by Joe Hill
]
Imogene is young, beautiful . . . and dead, waiting in the Rosebud Theater one afternoon in 1945. . . .
Francis was human once, but now he's an eight-foot-tall locust, and everyone in Calliphora will tremble when they hear him sing. . . .
John is locked in a basement stained with the blood of half a dozen murdered children, and an antique telephone, long since disconnected, rings at night with calls from the dead. . . .
Nolan knows but can never tell what really happened in the summer of '77, when his idiot savant younger brother built a vast cardboard fort with secret doors leading into other worlds. . .
[
The Curiosities: A Collection of Stories by Maggie Stiefvater, Tessa Gratton and Brenna Yovanoff
]
-A vampire locked in a cage in the basement, for good luck.
-Bad guys, clever girls, and the various reasons why the guys have to stop breathing.
-A world where fires never go out (with references to vanilla ice cream).
These are but a few of the curiosities collected in this volume of short stories by three acclaimed practitioners of paranormal fiction.