"Tunes Tuesday"...see what I did there...?
Now with 100% more song & artist listings!!!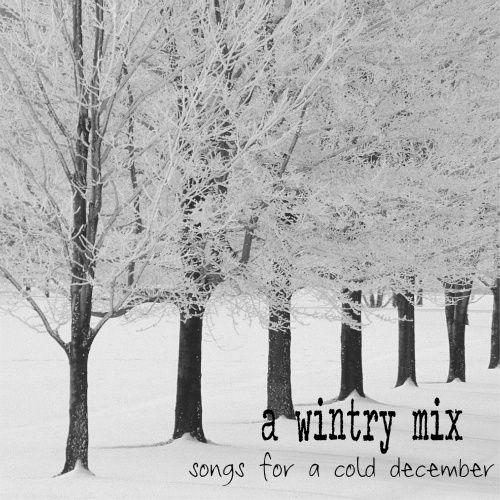 download
This mix is made up of 8 non-holiday songs about winter, snow, ice, etc. A couple of them
may
mention Christmas
to be honest, it's been awhile since I've listened to some of them so I may be totally spacing
, but I'm pretty sure they're not holiday songs per se
since I don't like Christmas music & the only Christmas music in my iTunes is my mom's stuff
.
Snow Day::Val Emmich
White Winter Hymnal::Belle Jewel
Winter::Michael Silverman
Winter Song::Sara Bareilles & Ingrid Michaelson
Winterlove::Parachute
On This Cold Winter Night::Lauren Deets
In the Cold, Cold Night::The White Stripes
Skating::Vince Guaraldi Trio
Winter Swell Blues::Paula Fuga
The zip download is hosted at mediafire since that site doesn't seem to cause problems for people like dropbox does.
Please let me know if you do run into problems when downloading, unzipping, listening, whatever.
Enjoy!!!