I watched this race at my mom's house. She's a *HUGE* Phelps Phan. Even my heart was pounding during this one. We were screaming & then dead-silet at the end cause we thought he'd lost...until that little USA flag graphic popped up in the pool!
Ready...
Set...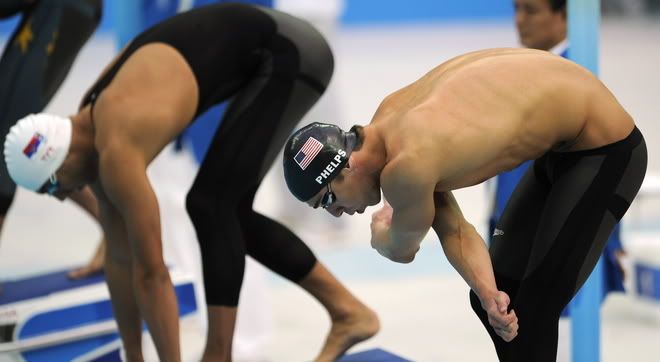 GO!!!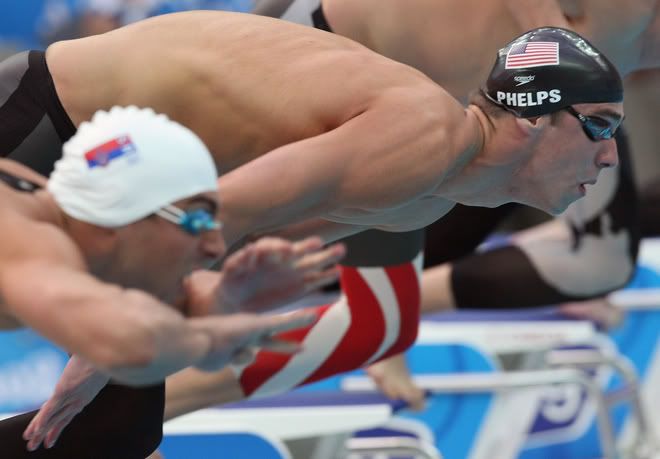 It didn't look good; Phelps was like 7th at the first 50...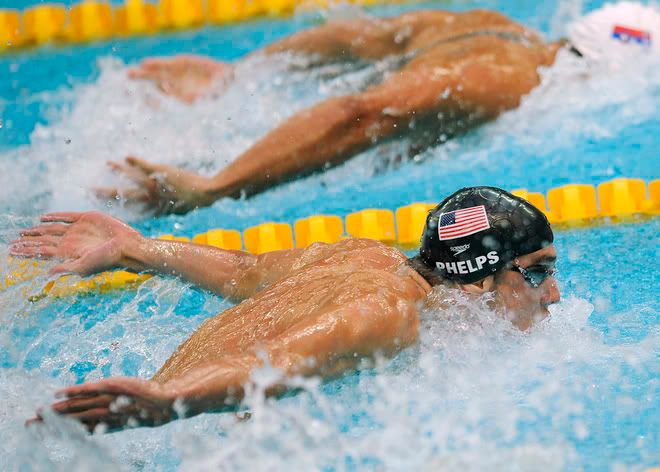 The half-stroke that made history...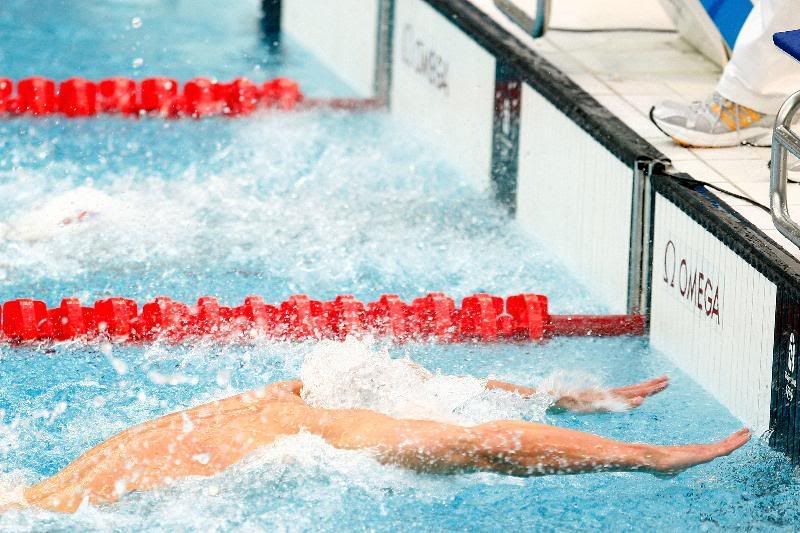 The Finish Part I
The Finish Part II
The Finish Part III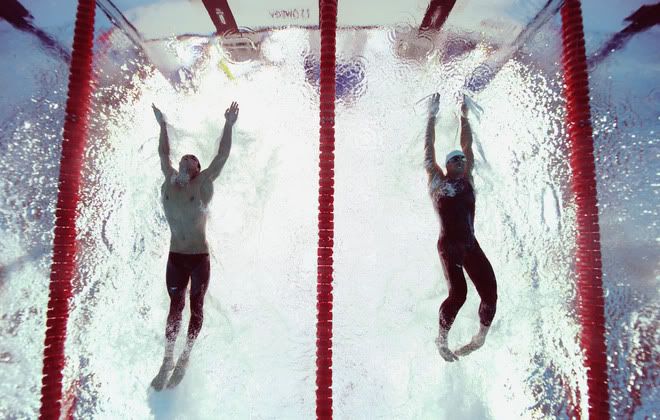 The Finish Part IV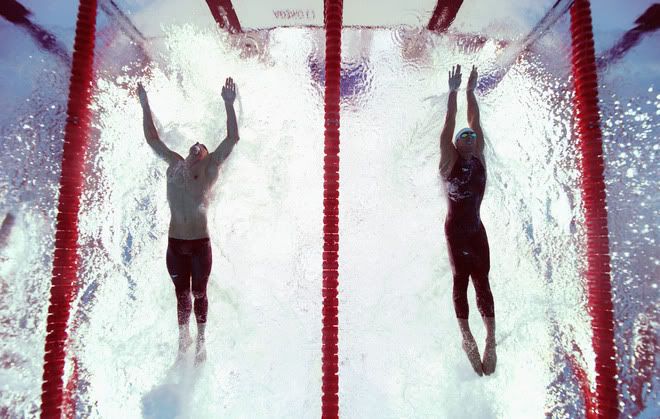 Phelps cuts loose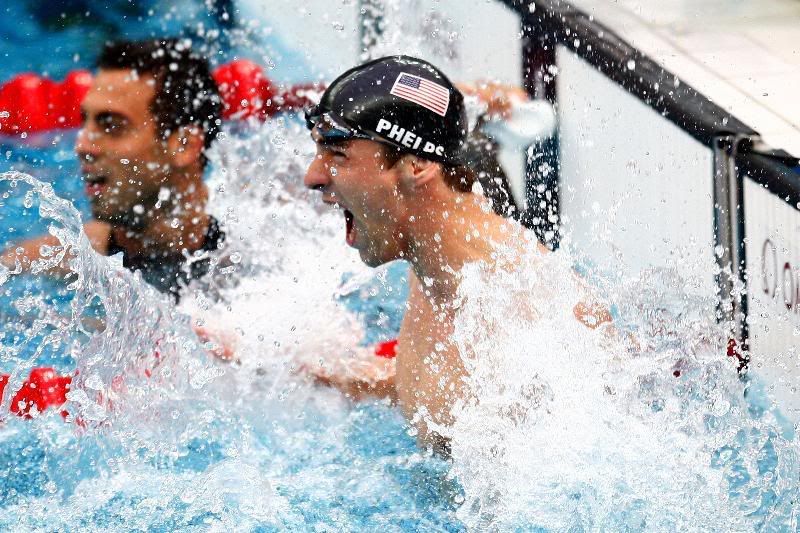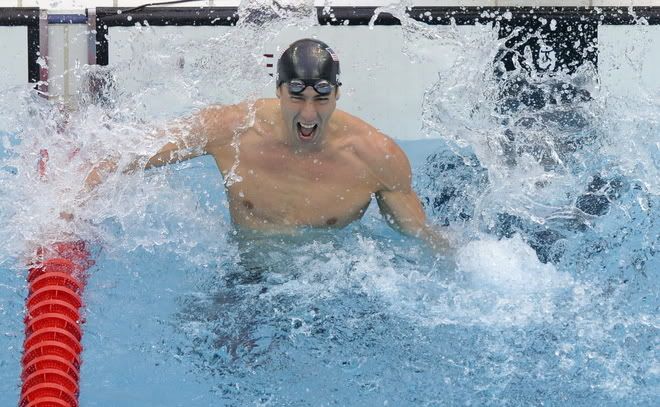 Congrats from Crocker (I'm still shocked & sad he didn't get a medal.)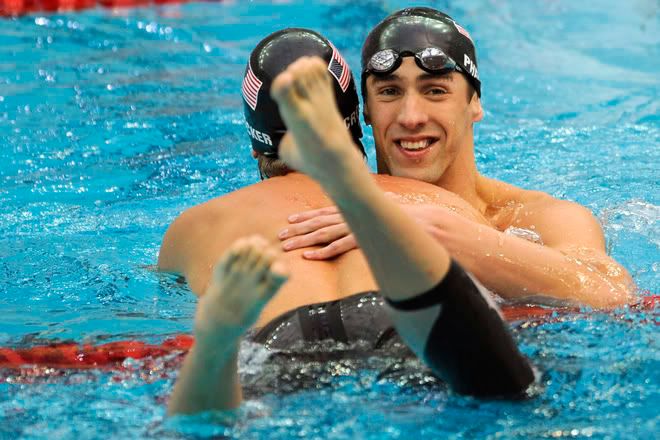 The Serbian coach Mike Bottoms(who is taking over Bob Bowman's job at the University of Michigan; good luck with that, buddy)filed a protest. It didn't matter.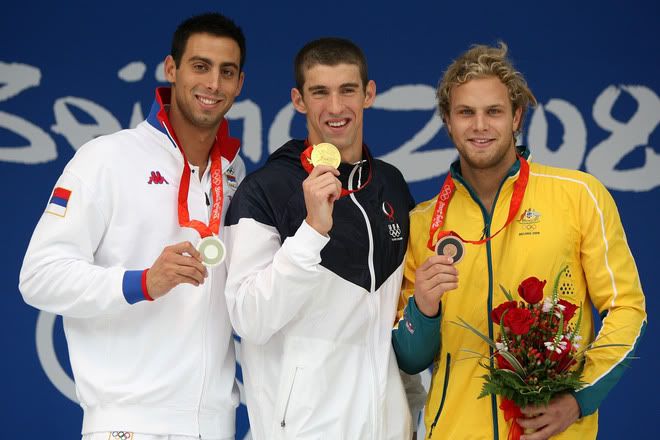 The tired champion...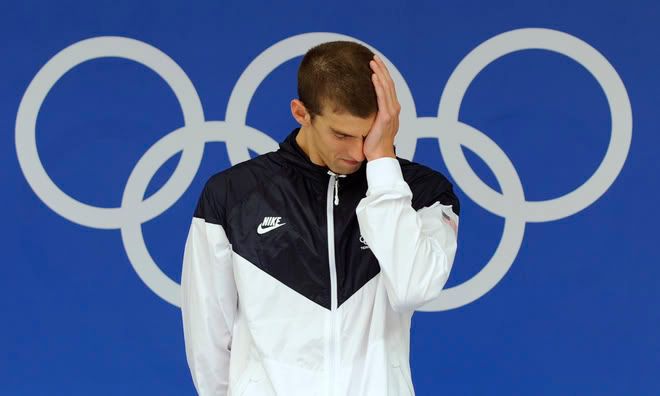 Answer: Michael Phelps won his 7th gold medal (tying Mark Spitz' record) in the nail-biting 100m butterfly, edging out Mike Cavic by .01 of a second.
location:

Cubicle Hell

mood:

annoyed

tunes:

Running Down A Dream--Tom Petty and the Heartbreakers