This year's mix is different from the past in a couple ways. First of all, it's a
proper
mix all zipped together & everything! Secondly, I strayed from my normal 'comfort zone' of music; I went for a "vintage Halloween" theme and so there's only
ONE
song on this mix that I've used on past mixes (okay, so I've used a couple of the other songs, but different versions).
(Is there a 'trick' to uploading mixes to 8track.com or last.fm? I set up accounts but there's no option for me to upload. Do you have to pay to do that? Cause that ain't happening.)
I need to give a stick-tap to the spooktacular
thepeculiarcat
for unknowingly giving me the inspiration for this mix. She recommended the song "The Headless Horseman" by Kay Starr and I gave it a listen and then started listening to songs like it & here we are! All of the songs (other than the classical pieces that open & close the mix) are from the 1930s-1960s (the song by the Puppini Sisters is from the 60s but the recording is obviously only a few years old...but it has the 'feel' I was going for).
(If you decide to give it a listen, please let me know if the zip is FUBAR'd, I had a heckuva time uploading it for some reason.)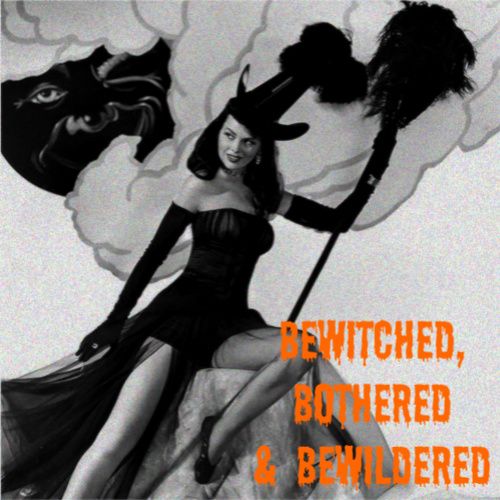 zip
Toccata & Fugue::Ederhard Kraus
The Headless Horseman::Kay Starr
The Ghost Walk::Borrah Minnevitch
Spooky::The Puppini Sisters
That Old Black Magic::James Darren
Ding-Dong! The Witch Is Dead::Ella Fitzgerald
The Shadow Knows::The Coasters
Night of the Vampire::The Moontrekkers
Monster Mash::Bobby "Boris" Pickett & the Crypt-Kickers
Hoodoo::Al Reed
The Devil's Gonna Get You::Bessie Smith
I Put a Spell On You::Screamin' Jay Hawkins
O Fortuna::London Philharmonic Orchestra
Feel free to share your favorite Halloween songs in comments!!!

Only 3 more days of Halloween posts to go!!!
Hang in there!!!
It's time for my annual Halloween mix!