This week's posts…
Monday:
Musical Monday: singing competition contestants edition.
Tuesday:
Obsessions post.
Wednesday:
July icon praise.
Thursday:
Create-a-TV-show meme, aka THE MEME THAT TOOK ME A SHITLOAD OF TIME TO PUT TOGETHER BUT NO1CURR'D ENOUGH TO EVEN *LOOK* AT--JEEZUS, JUST DON'T PUT THE PHRASE 'I SURRENDER' IN YOUR COMMENT IF YOU DON'T WANT TO PLAY--BUT WHATEVS, NO BIGGIE, TWO CAN PLAY AT THAT GAME ETC ETC ETC LOL.





Snow White & the Seven Dwarfs//Monsters Inc//Lee Pace//Ringer




sietepecados//
spartapuss x 2//
wickdshy




neversleeps//
poisonfield x 3

Once Upon a Time




sietepecados//
danseur_lion x 2





burntheflaws x 3

The Borgias


paperdreamss x 2//
zaryaaa//
spankulert
Marvel Movieverse


danseur_lion x 2//
sietepecados//
dreamerse

Harry Potter & the OotP//Sherlock Holmes//Sucker Punch//Perks of Being a Wallflower





haldir_lives13 x 2//
lemontzter//
deadwillwalk

Stock




sietepecados x 3



sietepecados//
ecesb x 2

Weird weekly observances...
August 4-10 is International Clown Week!
August 4-10 is Simplify Your Life Week!
August 4-10 is National Farmers' Market Week!
August 4-10 is Single Working Women's Week!
August 4-10 is Intimate Apparel Week!
August 4-10 is National Bargain Hunting Week!
August 4-10 is Psychic Week!
August 4-10 is Assistance Dog Week!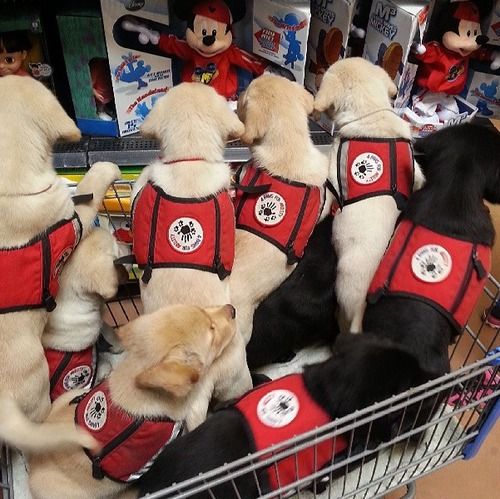 ♥Rookie assistance dogs ♥
Today's holidays…which you probably won't find on a calendar!
Today is National Polka Day!
Today is National Rice Pudding Day!
Today is Book Lovers Day!




Stolen shamelessly from the brilliant
thepeculiarcat…

So, here's the "Sick Book Meme"...

1. Diabetes: a book too sweet, like really sweet. Me Before You by Jojo Moyes. C'mon, the tagline on the cover of the book is "They had nothing in common until love gave them everything to lose . . .". (It's really good, though.)

2. Chicken Pox: a book you've read once, and will never pick up again. Moby Dick by Herman Melville. *THAT* is a classic?!?!? Really?!?!?! Who said??? It was so ungodly boring I seriously considered giving up reading it & buying the Cliff Notes (and I was one of those 'nerdy kids' in school who ALWAYS read the assigned books in English Lit all the way through). How stupid do you have to be to spend your ENTIRE LIFE chasing a GINORMOUS WHALE WHO HAS ALEADY TAKEN YOUR LEGE around the seas?!?!?

3. Influenza: the flu a contagious book that spreads like a virus. Eat, Pray, Love. Half the women I work with were reading this book at the same time. I think it made them all more insufferable then they already were.

4. The Cycle: a book you read every month, year or often. I guess I would say the Harry Potter series, though it's been a couple years since I've read it all the way thru.

5. Insomnia: a book that kept you up all night. The book I'm currently reading: The Other Typist by Suzanne Rindell. Long story short, a straight-laced old-fashioned typist (Rose) who works in an NYC police precinct tasked with shutting down illegal speakeasies in the 1920s is befriended (and manipulated) by a charming, glamorous new typist (Odalie). As the story unravels, you know something's 'happened' to Rose due to hints she drops as she narrates the story, nothing Odalie says can be trusted, there's bootleggers and gangsters and crooked cops AND OMG I'VE ONLY GOT 2 MORE CHAPTERS LEFT AND THE SHIT IS ABOUT TO HIT THE FAN, IT WAS ALL I COULD DO TO PUT IT DOWN AND GO TO BED EARLY THIS MORNING LAST NIGHT.

6. Amnesia: a book that's forgotten and failed to leave a powerful impression in your memory. One For the Money by…whoever that chick is who writes those books about the female bounty hunter & puts a number in every title. I care so little I'm not even bothering to google it. She's probably up to Nine Thousand and One On the Run or something like that. I only read it to shut up a coworker who kept badgering me about how ~brilliant the series was. She was wrong.

7. Asthma: a book that took your breath away. I'm going to copy
thepeculiarcat's answer & say The Night Circus by Erin Morgenstern. Stunning, vivid imagery…it blows my mind how beautiful this book is.

8. Malnutrition: a book that lacked food for thought. Anything by Stephanie Meyer. All you gotta think about is getting a man…the creepier & more controlling the better (Creepy & controlling=romantic, don'tcha know!!!) /sarcasm

9. Travel Sickness: a book that took you on a journey through time or space or to a specific place on the map. The Map of Love by Ahdaf Soueif. Not only is it a breathtaking romance, but it takes you right to Egypt in 1901 where you can feel the tension arising from the nationalist movement against the British Empire.

This week's celebrity birthdays…
August 5
MAUREEN MCCORMICK (actress, played MARCIA!MARCIA!MARCIA! on
The Brady Bunch
) 57
JESSE WILLIAMS (actor,
Grey's Anatomy
) 32
August 6
GERI HALLIWELL (Ginger Spice!) 41
VERA FARMIGA (actress,
Bates Motel
) 40
TRAVIE MCCOY (lead singer of Gym Class Hereos) 32
August 7
SIDNEY CROSBY (sort-of-okay/mediocre/forever on the 4th line hockey player for the Pittsburgh Penguins LOL) 26
CHARLIZE THERON (actress) 38
August 8
DUSTIN HOFFMAN (actor,
The Graduate
) 76
KATIE LEUNG (Cho Chang in the
Harry Potter
movies!) 26
DREW LACHEY (member of 98 degrees...also won
Dancing With the Stars
) 37
August 9
ANNA KENDRICK (actress,
Pitch Perfect
) 27
AUDREY TAUTOU (actress,
Amelie
) 34
August 10
ANGIE HARMON (actress,
Rizzoli & Isles
) 40
ANTONIO BANDERAS (actor, voice of Puss in Boots) 52
BETSEY JOHNSON (fashion designer) 70
August 11
CHRIS HEMSWORTH (Thor!) 29
VIOLA DAVIS (actress,
The Help
) 47
WILL FRIEDLE (FREAKING ERIC MATTHEWS ON
Boy Meets World
!!!) 36
This week in history…
August 5
910 - The last major Viking army to raid England is defeated at the Battle of Tettenhall by the allied forces of Mercia and Wessex, led by King Edward and Earl Aethelred.
1100 - Henry I is crowned King of England in Westminster Abbey.
1305 - William Wallace, who led Scottish resistance to England, is captured by the English near Glasgow and transported to London for trial and execution.
1936 - At Berlin Olympics, Jesse Owens wins his 3rd Olympic medal
1974 - Pres Nixon admits he withheld information about Watergate break-in
1995 - The city of Knin, a significant Serb stronghold, is captured by Croatian forces during Operation Storm. The date is celebrated as the day of victory (Victory and Homeland Thanksgiving Day) in Croatia.
August 6
1806 - Holy Roman Empire ends
1890 - At Auburn Prison, New York murderer William Kemmler becomes first person to be executed by electric chair.
1914 - Denis Patrick Dowd Jr. enlists in the French Foreign Legion, becoming the first American to fight in World War I.
1945 - Atom bomb dropped on Hiroshima.
1962 - Jamaica becomes independent after 300 years of British rule.
1965 – President Johnson signs The Voting Rights Act, guaranteeing voting rights for blacks.
2011 - A helicopter containing members of Navy SEAL 6 is shot down in Afghanistan killing 38.
August 7
1606 - The first documented performance of Macbeth performed at the Great Hall at Hampton Court.
1782 - George Washington creates Order of Purple Heart.
1930 - A large mob estimated at 2,000 lynch two young black men, Thomas Shipp and Abram Smith in Marion, Indiana.
(Not only was this a heinous crime, but it happened only a few miles from my house. My junior high history teacher always used to tell us the story about how her grandfather was part of the lynch mob, like that was something to be proud of. SMDH.)
1944 - IBM dedicates the first program-controlled calculator, the Automatic Sequence Controlled Calculator (known best as the Harvard Mark I).
1990 - Desert Shield begins - US deploys troops to Saudi Arabia.
August 8
1863 - Tennessee's Governor Andrew Johnson frees his personal slaves. During the early 20th century, the day was celebrated by blacks in Tennessee as a holiday.
1864 - Red Cross forms in Geneva
1937 - Bonneville Dam on Columbia River begins producing power
1963 – The Kingsmen release "Louie, Louie"; radio stations label it obscene.
1974 - Pres Richard M Nixon announces he'll resign his office at noon on August 9.
2000 - Confederate submarine H.L. Hunley is raised to the surface after 136 years on the ocean floor.
August 9
1173 - Construction of the Tower of Pisa begins, and it takes two centuries to complete.
1483 - Opening of the Sistine Chapel.
1842 - US-Canada border defined by Webster-Ashburton Treaty.
1859 - Elevator patented.
1902 - Edward VII of England crowned after death of his mother Queen Victoria.
1945 - US drops 2nd atomic bomb on Nagasaki.
1974 - Richard Nixon resigns presidency, VP Gerald Ford becomes 38th president.
Quote of the week…
"The best and most beautiful things in the world cannot be seen or even touched: they must be felt with the heart."---Helen Keller
Random gif that I liked this week…

Oh, you sweet precious creature, you...*sigh*
This post is a free-for-all for the week of August 5-9.

Feel free to ~revisit or check out the posts from this week & comment on any of them.

Talk about your week, post your favorite gif of the week, comment with your quote of the day, tell us about something newsworthy/interesting that happened this week, anything goes.

mood:

bitchy

tunes:

True Love---P!nk featuring Lily Allen