Entertainment Weekly
had a small article about pilots in the works for the fall 2013 TV season
and
a couple spoilers about
Once Upon a Time
.
First up are some of the pilots they mentioned …I'm curious to see which potential shows you'd watch.
(My comments are in red.)
*CBS's
Intelligence
stars Josh Holloway (
Lost
) as a cybercrime agent who can "access the entire electromagnetic spectrum" with his mind.
*CBS's untitled JJ Abrams' project which envisions LAPD cops paired with androids.
*ABC's
S.H.I.E.L.D.
has writer-director Joss Whedon bringing the
Avengers
universe to TV along with resurrected Agent Coulson (Clark Gregg; Ming Na also stars). (OH HELL YEAH I'M SO THERE FOR THIS ONE.)
#####
The article says that the next 3 shows are an attempt to find "the new House". Alrighty then…
*ABC's
Doubt
was created by
House
writer David Shore about a "charming low-rent" lawyer battling his demons. (House in the courtroom!)
*
Bones
writer Hart Hanson has an "overweight, offensive cop" on CBS's
Backstrom
. (House in a police station!)
*
Rescue Me
's Peter Tolan landed Greg Kinnear to play a defense lawyer with "zero filter" on FOX's
Rake
. (House in the courtroom…hey, wait, another one?!?)
#####
*The CW has a soap set 300 years in the future (
The Selection
, often described as "
The Bachelor
meets
The Hunger Games
"). (This sounds like a trainwreck.)
*The CW also has a soap at the other end of the spectrum:
Reign
(about Mary, Queen of Scots) set 400 years in the past. (I cannot for the life of me imagine the CW doing historical fiction. All I can picture is Annie from
90210
wearing period clothing while talking like a Valley Girl. "So like, hey, Lord Darnley, so you like wanna hook up or something?" Still…MARY QUEEN OF SCOTS. I'm sooooo there.)
*ABC is developing the horror ensemble
Gothica
, which has characters like Dracula, Frankenstein and Dorian Gray. (
OMFG YES IT'S LIKE ONCE UPON A TIME WITH GOTHIC HORROR CHARACTERS!!!
Though Ben Barnes will always be the ~definitive Dorian Gray in my opinion. But anyhoo! They could have Jekyll & Hyde, the Bride of Frankenstein, Van Helsing, so much potential…)
*FOX has signed Emma Roberts
the most basic of the Roberts, seriously how does this girl have a career, she's awful
for the postapocalyptic romance
Delirium
. (UGH I HATE ANYTHING POSTAPOCALYPTIC.)
*CBS'
Beverly Hills Cop
will have Eddie Murphy occasionally reprising his role as Axel Foley and Brandon T. Jackson starring as his detective son. (Is it just me or does this sound like one of those shows they'll pour money into promoting & then it'll flop big?)
*NBC is developing a comedy based on
About a Boy
. (WHAT DID THAT DELIGHTFUL MOVIE EVER DO TO YOU, NBC?)
*CBS is working on a comedy based on the film
Bad Teacher
. ( OH GOD THAT MOVIE IS SOOOOOOOOOOOOOOOO HORRIBLE--AND WAS A BOX OFFICE FLOP, IF I REMEMBER CORRECTLY--WHY WOULD YOU MAKE A TV SHOW OUT OF IT?!?!)
*NBC is rebooting 1960s series
Ironside
and
The Hatfields & McCoys
.
And now the so-vague-they're-barely-spoilers spoilers about
Once Upon a Time
. Oncers, I want to hear your theories.
Once: Two Big Reveals
Jamie Dornan's return to
Once Upon a Time
is shrouded in secrecy, but one thing creators Adam Horowitz & Edward Kitsis
will
share: The Huntsman's appearance in March won't mirror his previous outing (we last saw him in fairytale land). "It's always important to us not to repeat ourselves," says Horowitz, and Kitsis adds that the episode will contain "an exciting reveal" about the Huntsman. And speaking of big moments, expect one toward the end of the season as Emma's "fairy tale heritage…is going to play a larger role", shares Horowitz.
My thoughts on the Huntsman is that he's not alive again (sadly), but it's a flashback in Storybrooke that involves him. (Unless Dr FrankenWhale finally figured out that pesky raise the dead thing lol…) As to what the ~exciting reveal about him is…I got nuthin'. The Emma thing has me scratching my head…is she gonna have super-speshul magic powers…? It probably has to do with that whole "product of true love" thing (though seriously, Emma cannot POSSIBLY be the only product of true love in Storybrooke; some of these other characters HAD to have parents who were each other's true loves).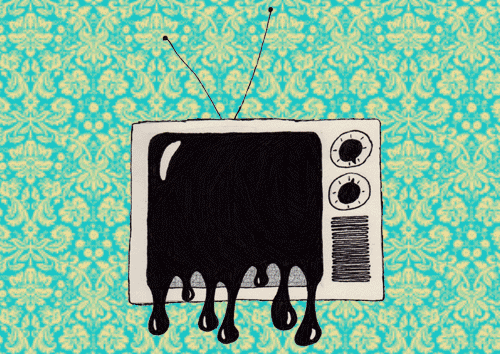 The latest issue of
location:

Cubicle Hell

mood:

rejected

tunes:

Something---The Beatles