Some
Maybe two of you may remember a few weeks ago when
I got REALLY excited that the Norfolk Admirals had assigned the awesomely-named Luca Caputi to the Komets
. I was really afraid that since they sent him down @ the beginning of a 2 week road trip and the fact that we have a revolving door on our locker room would mean that I wouldn't get to see him play in person & would be denied the chance to yell "LUCAAAAAAA CAPUUUUUUUUUTIIIIIII" loudly & obnoxiously multiple times & would therefore be sad and miserable and cry not-prettily for days.
So the boys were back in town Wednesday night & I kept refreshing the Komets official site and both team blogs religiously all day long, in fear that he would get called up 3 hours before game time. As of 5:00 PM (the game started @ 7:30), there was no word on a call-up so I joyfully made my way to the game. The team came out for warm-ups...and no Luca Caputi. After shaking my fist angrily at the gods (well, I did in my mind anyway), he FINALLY deemed it appropriate to grace us with his prescence & came out for warm-ups about 5 minutes late.
Long story short: Caputi scored 2 goals, had 10 shots on goal, got a CRAP-TON of ice time, was named the
#2
star of the game and the Komets actually
WON AT HOME
7-3 against our ~hated division rivals~.
I must admit, I was worried in the back of my mind that he'd have a douchetastic, superiour attitude towards the other players since he still has the faintest stench of the NHL on him, but he got along well with the other guys (even the ones who suck & should bagging groceries at Kroger's) and was the ONLY player who went back to pat our ~mentally fragile~ goalie Charlie Effinger on the head as if to prop up Effie's ego after he let in weak goals. (And since it was Effie, you can bet EVERY goal let in was a weak one.) Well played, Luca Caputi.
WARNING:
Somewhat image-heavy...I'm BY NO MEANS a ~wonderful photographer~ and to top it off, I've dropped my camera one too many times & am desperate need of a new one, so don't expect too much.


Warm-ups...




Opening face-off...



IDEFK...




He shoots! He scores!




Rock the Jungle!!!




I just wanted a shot of his name on the back of a K's jersey. For reasons.




Slip the zebra a Benjamin or two, heaven knows we could use the help staying out of the penalty box.




Back to the game...




Komets win!!! Komets win!!!

And randomly...
*Hey,
arctic_comet
: I did manage to take 2 pics of Ryan Lasch, if you're interested :)
*I went down to the souvenir stand during one of the intermissions and there were eight little 13-year-old girls pestering the girls at the souvenir stands for Luca Caputi t-shirts & photo buttons
"because he's like, so hott"
. I mean, I went down there looking for a t-shirt or photo button, too, but not for that reason and even if they had them in stock, I would've waited to buy them so as not to be lumped in with a bunch of silly Beiber fans.
*Our radio announcer insists on calling him "Luca
Capote
". Y'know, like the guy who wrote
In Cold Blood
and
Breakfast at Tiffany's
. I am going to shoot my radio one of these days.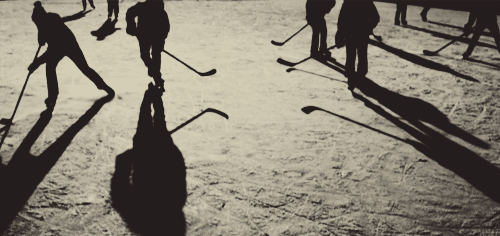 location:

Cubicle Hell

mood:

numb

tunes:

Time of the Season---Phillip Phillips