So basically I've only posted three times in the last 2 weeks. That's waaaaaaaaaaaaay unusual for me. I've
wanted
to post more but each time I'd start typing something up, I'd have this inner struggle with myself that basically went "oooh I want to post about ______!!! Oh, but only 3 people on my flist like that TV show/movie/book/fandom/etc & no one will read it or comment so I'm not going to bother to post it." Then over the weekend, I was hit with a bag of
JUST DO NOT HAVE 2 FUCKS TO RUB TOGETHER
. I reminded myself that I don't run an entertainment journal; if no one likes what I post, that's
their
problem. I censor myself enough in real life, I'm not doing it on here, too. I have NO IDEA why I even
care
what anybody thinks of my posts. So from now on, no more inner ~turmoil, I'm gonna post what I feel like posting and if each post gets 589 comments, great...and if no one ever comments on a single one of my posts ever again, that's fine too. *insert I DO WHAT I WANT gif here*
Which brings us to
Nikita
. I'm currently on my 2nd rewatch of the show. And y'know what? I'm pretty damn sure I love it even more than
Once Upon a Time
and it legit makes me
cry
and I probably shouldn't be crying over an action/spy show but you do what you do. So like, what...2 of you watch this show? COME ON IN, YOU TWO...EVERYONE ELSE, GET YOUR SCROLLING FINGER READY :P
01: Your favorite character.
Birkhoff!!!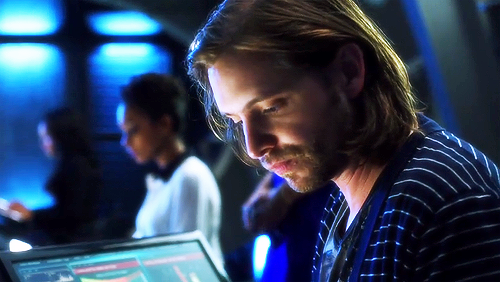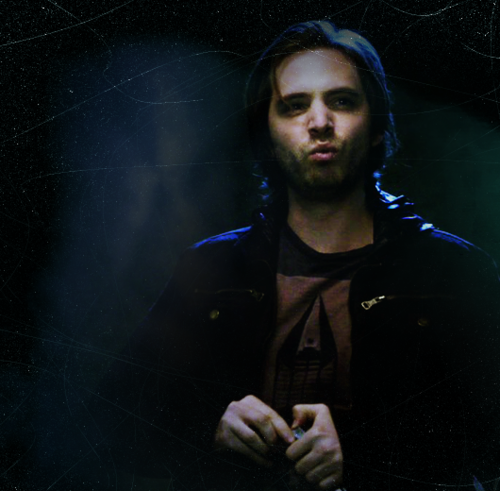 02: Your favorite male character.
I'm assuming I can't answer this the same as question #1? In that case…Owen.
C'mon, he's been half-naked in roughly half the episodes he's appeared in! And spent one whole episode naked & chained to a bed. I'm shallow, sue me.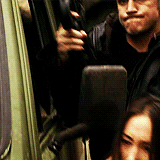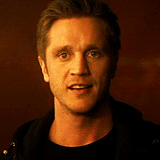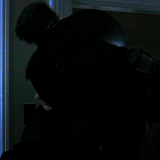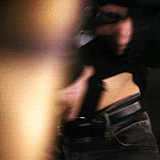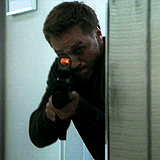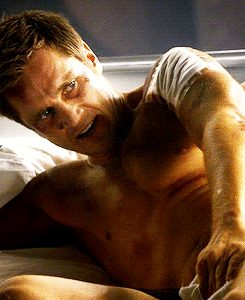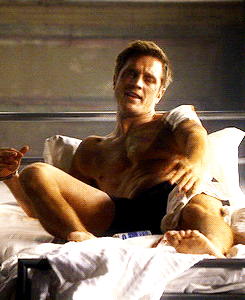 03: Your favorite female character.
Nikita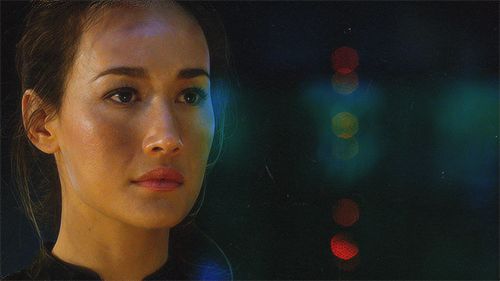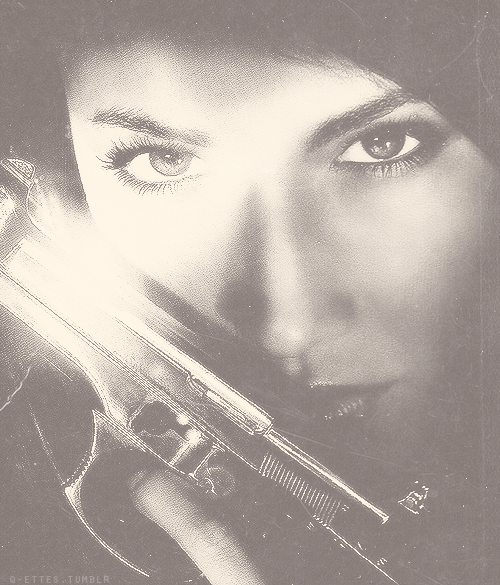 04: Your least favorite character.
Alex. No, Amanda. NO, Sean. Yeah, definitely Sean. SOMEONE SEND THE CLEANERS AFTER HIM, PLEASE?!?!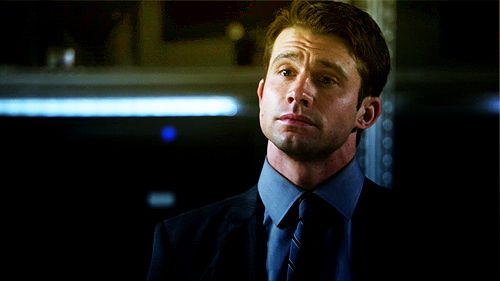 05: Your favorite episode.
"The Guardian" or "Fair Trade". Don't make me choose.
06: Your favorite scene.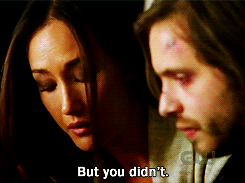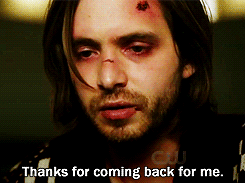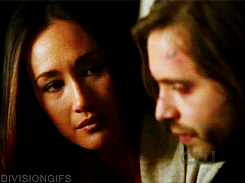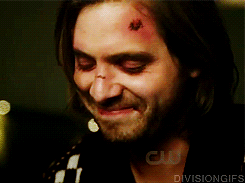 BRB THERE SEEMS TO BE A TREE BRANCH IN MY EYE OR SOMETHING.
07: Your favorite Nikita scene.
Anytime she has a heart-to-heart with one of the people she loves. Or when she does WHATEVER IT TAKES to save one of her friends.
08: Your favorite Michael scene.
The one where Nikita is breaking him out of a jail and they're up against a corrupt police force AND a rogue Division agent AND some other spies or shit like that AND everyone's shooting at each other and Michael is handcuffed but he gets a gun from Nikita and runs back thru all the mayhem to beat down the corrupt police captain
so he can get back the engagement ring he bought for Nikita, which the police dude stole from him
.
09: Your favorite Alex scene.
A scene she wasn't in…? OH, NO, WAIT. In the first episode of S2 when she & Nikita are fighting in the alley & Nikita breaks Alex's arm & then shoots her in the leg. I enjoyed that scene immensely.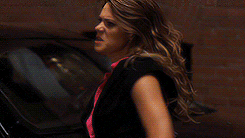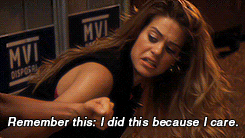 10: Your favorite ship.
I SHIP NIKITA & OWEN. SUE ME. (Also, Birkhoff/Sonya.)
And of course Aaron Stanford/me lololol.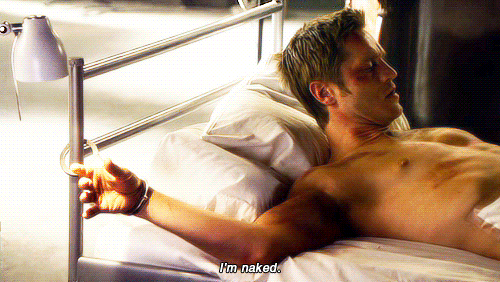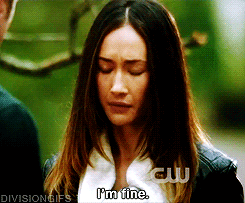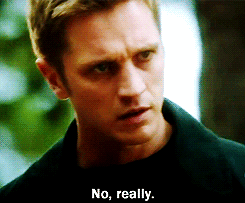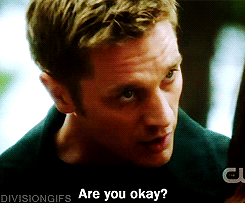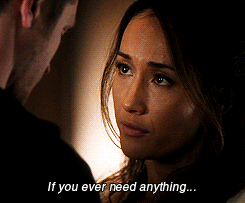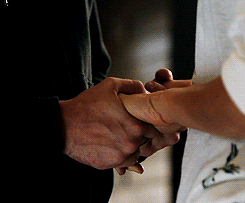 11: Your favorite guest star.
Well, everyone who was an awesome guest star has been upgraded to regular, haven't they?
12: Your favorite Nikita quote.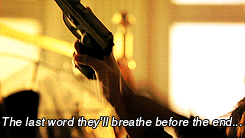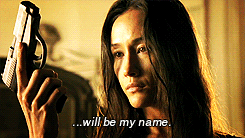 13: Your favorite Michael quote.
IDK Michael sort of bores me most of the time?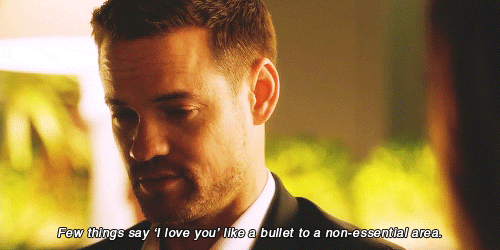 14: Your favorite Alex Birkhoff quote.
(Cause let's face it, Alex never says anything interesting.) I have to pick just one?!?! Okay, fine, Birkhoff + Harry Potter reference=♥♥♥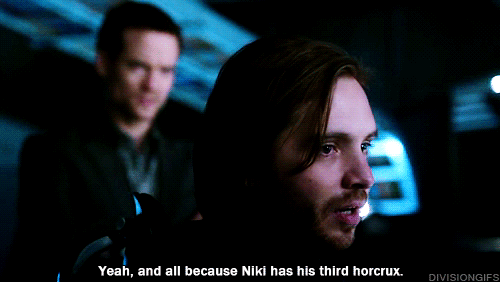 15: Your favorite fight scene.
Owen & Roan's fight in S1 "The Guardian" was
so badass
. Roan is like a super-engineered-robot or something & Owen had just got the shit tortured out of him &
still
managed to take out Robo!Roan. Plus, the punches they were throwing looked like they
hurt
.
16: Your favorite friendship.
Niki & Nerd ♥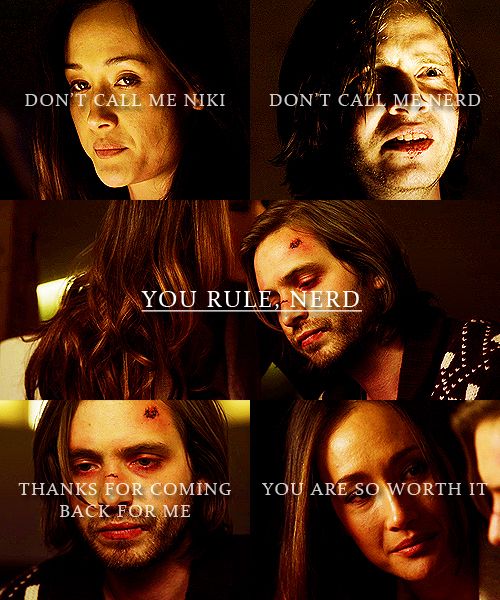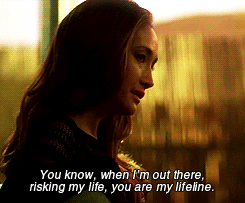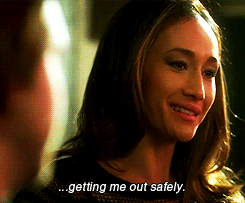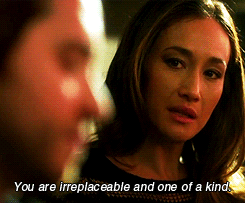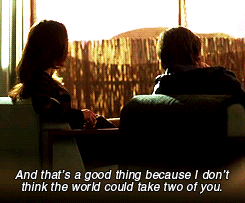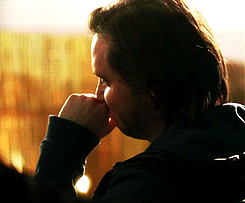 17: Your favorite minor character.
Sonya.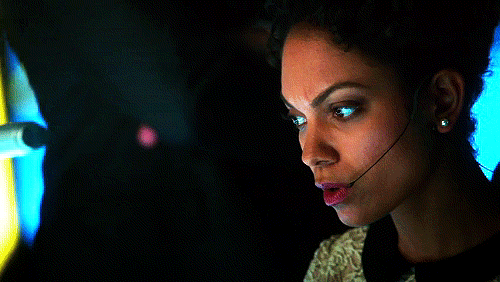 18: Your favorite Nikita/Michael scene.
When she thought he got blown up in that one dude's house but he didn't & she ran up and hit him with the hug to end all hugs.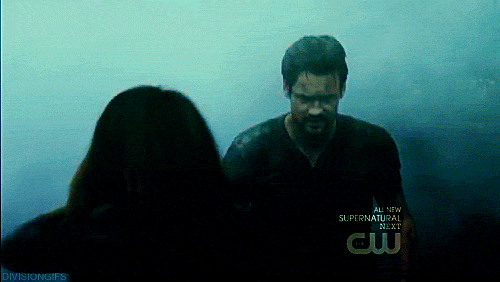 19: Your favorite Nikita/Alex scene.
THE ONE WHERE NIKITA BROKE ALEX'S ARM & THEN SHOT HER IN THE LEG.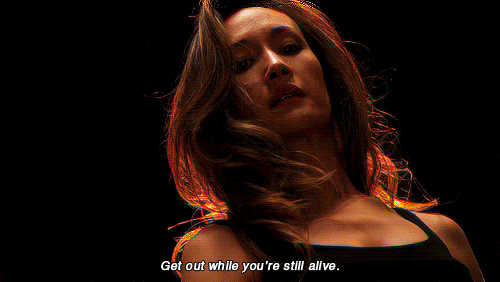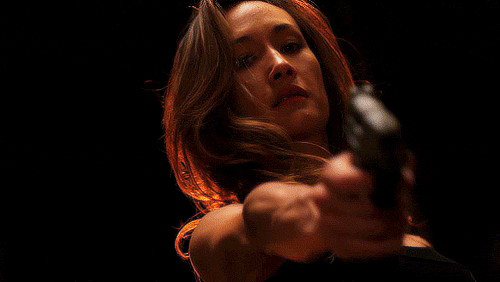 20: Your favorite funny scene.
In the S2 premiere, Birkhoff uses his attack drones to save Nikita & Michael from Division, but he insists that they tell Division he's
not
working with them. A scene later, Michael is speaking to Amanda over video chat and their new nerds manage to track where they are, Birkhoff loses it and jumps in front of the camera, giving a huge, hilarious rant ending in "It takes a whole squadron of you rejects to even get CLOSE to me, AND I WANT YOU ALL TO DIE KNOWING THAT!" There's a brief pause, and then Michael obeys Birkhoffs earlier orders and tells Amanda
"By the way, Birkhoff is not working with us."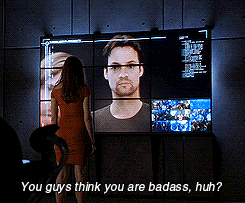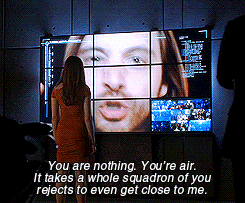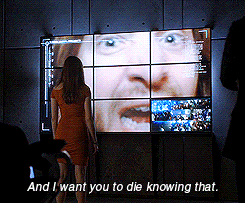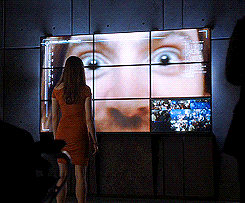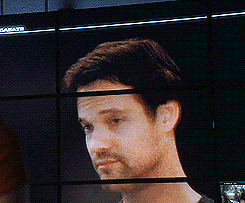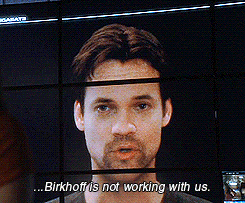 21: Your favorite villain.
Percy. Cause he was snarky & smug & EVILLLE.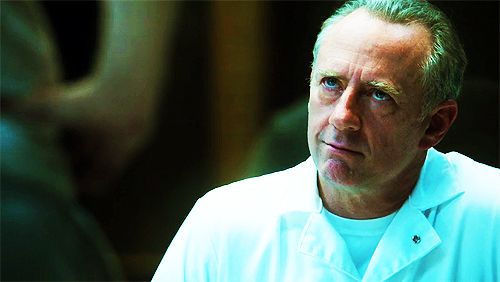 22: Favorite stunt.
Owen's flying kick leap-thingy off of a science table in the abandoned school when fighting Nikita.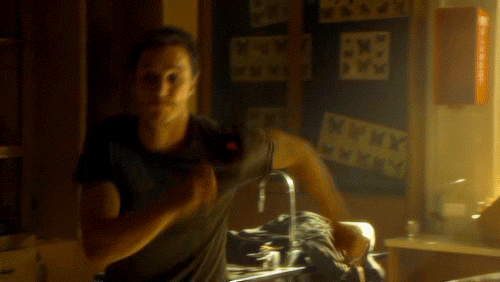 23: A scene that makes you sad.
When Amanda tortured Birkhoff. I CRIED, OKAY, ARE YOU HAPPY?!?!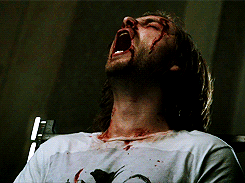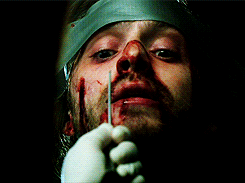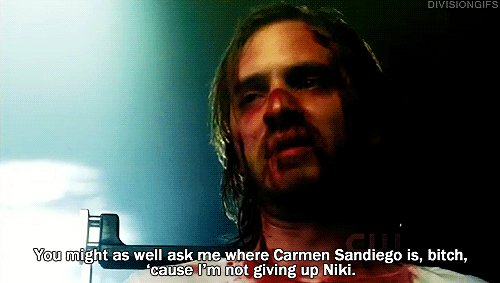 24: A scene that makes you happy.
When Nikita gets Birkhoff back & tells him he rules & kisses him on the head ♥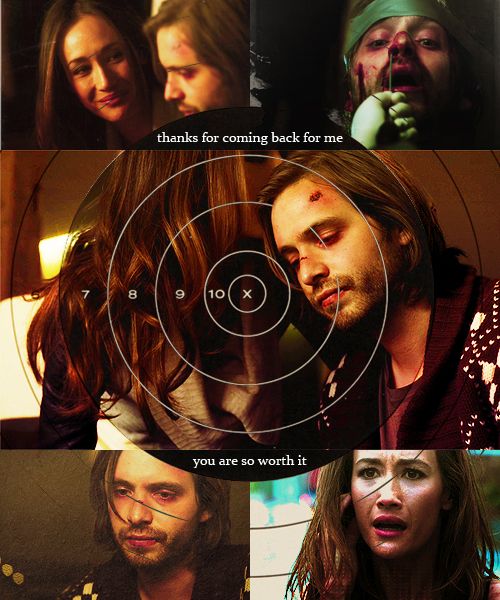 25: Favorite cast picture.
26: Your favorite thing about Season 1.
THE FACT THAT BIRKHOFF WORE GLASSES. I HAVE A ~THING FOR GLASSES & I'M SHALLOW & NOT AFRAID TO ADMIT IT. SUE ME. (Also, the fact that Nikita totally RAN OVER Division @ every opportunity.)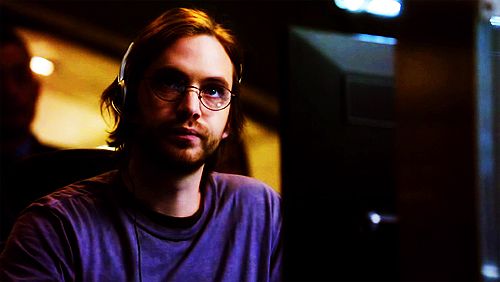 27: Your favorite thing about Season 2.
BIRKHOFF. More Owen. Team Nikita living & working together. Percy dying. Oversight getting offed.
28: Your favorite quote.
When Birkhoff discovers that Nikita's mentor Carla has just sold Niki out to Percy, he sums up Nikita in a nutshell. (And also stans for her a bit.)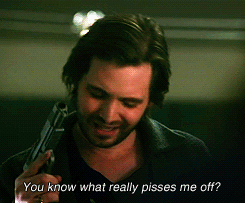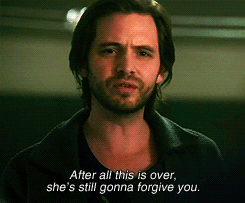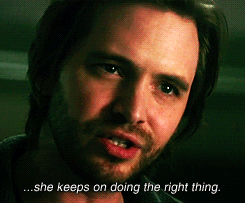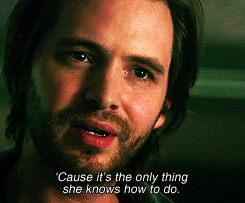 29: Your favorite OMG WTF moment.
FLETCH LIVES!!! (Cause he was supposed to be dead! We 'saw' him die!)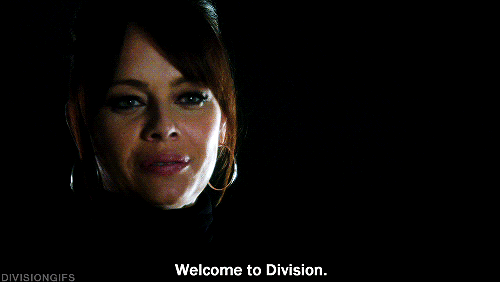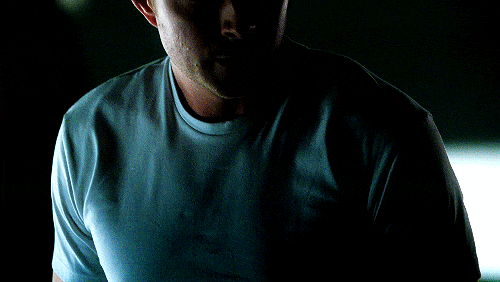 30: Anything Nikita-related.
WHY DO I NOT REMEMBER THIS SCENE?!?!!?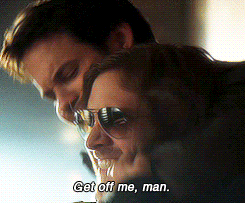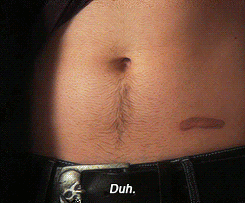 I don't remember Stanford!stomach, WTF is wrong with me?!?!?!
Also gonna take this opportunity to whore myself out a bit...
if any of you have friends who are Nikita fans and are active LJ'ers and open to adding friends, please put a good word in for me so I have SOMEONE to talk to about the show, okay?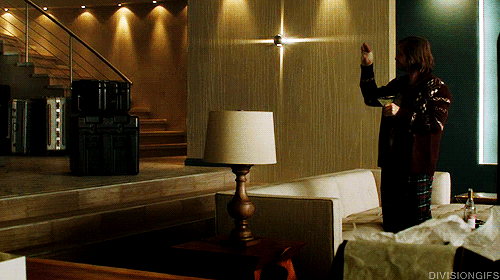 (I don't even know how to start this post WTF?)
location:

Cubicle Hell

mood:

bitchy

tunes:

Dead Man's Party---Oingo Boingo