Anyhoo, Aaron rocks. Awesome backstroker, hotter than hell & a "laid-back California surfer dude" as NBC reminded us approximately 589 times during the Games.
Awww, tears. I *heart* him...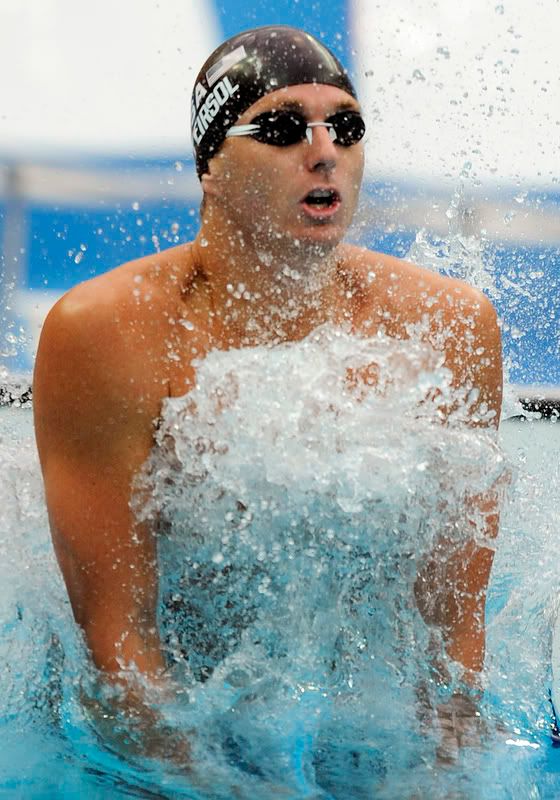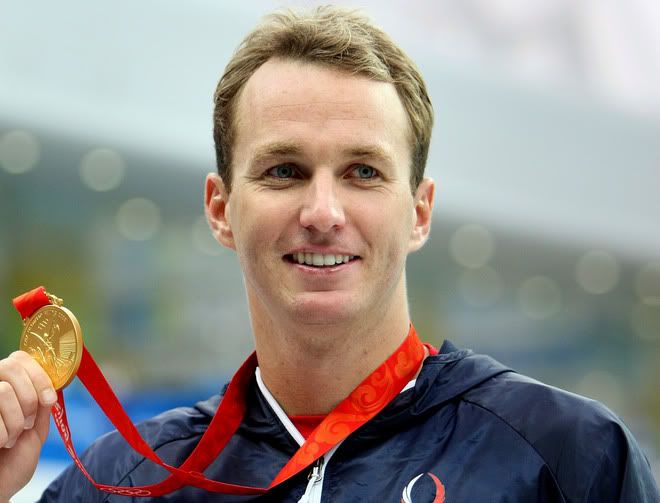 I can't believe how tiny he looks on this podium! He's a tall dude!
He had the BEST.REACTION.EVER. when he won.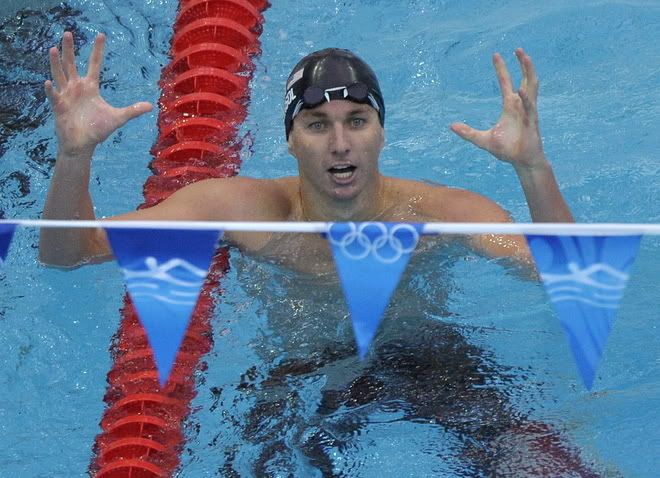 Oh, BB, those medals are mostly lead. Please don't chew on it!!!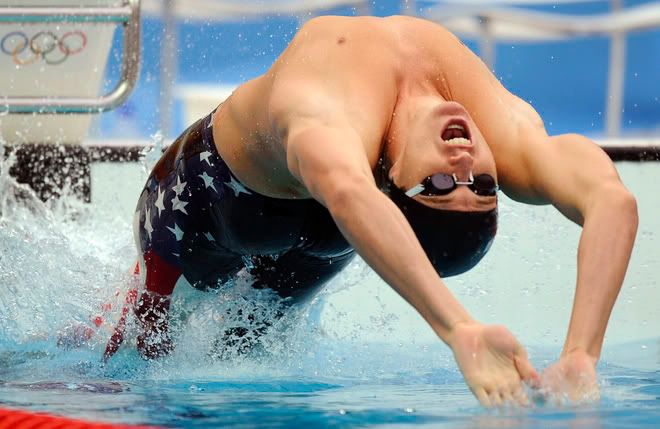 Umm, would you boys like a room...?
Still with the tears! I love this one! *hugs*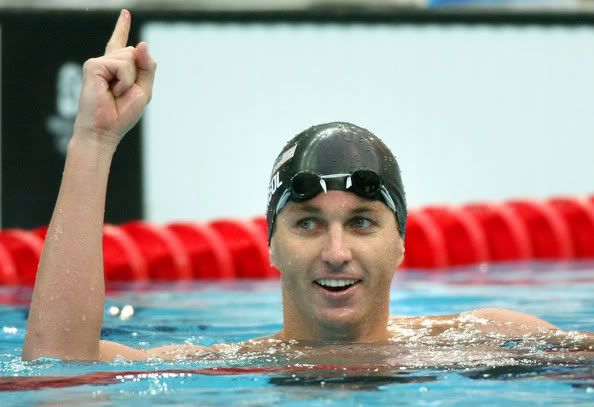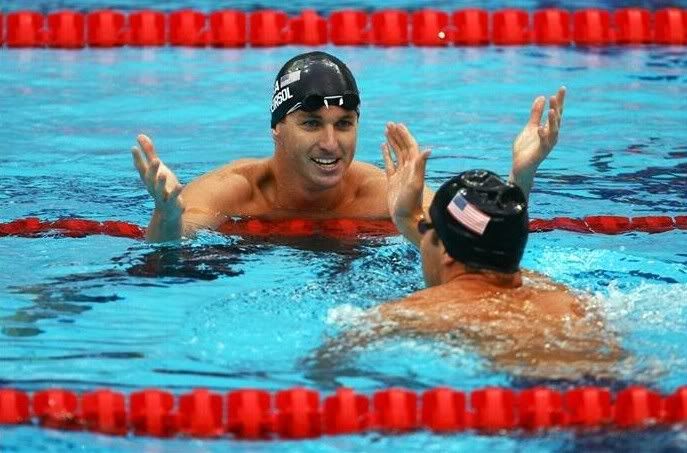 I'm a wee-bit obsessed with those birthmarks on his stomach. GUH.
Hook 'em, Horns!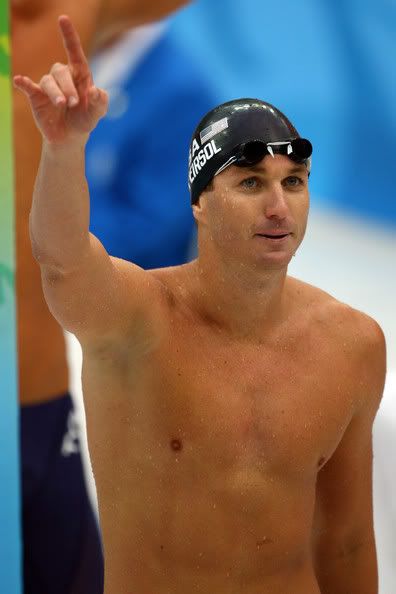 Sources: Yahoo! Sports, NBCOlympics.com
Aaron has been my favorite swimmer since before the Athens Games in 2004. After winning Silver in the 200 back in Sydney in 2000 (and nearly making out with Lenny Krayzelberg in the pool), he added 3 Golds in Athens & 2 more Golds & a Silver in Beijing. I'm a wee bit sad Lochte beat him in the 200 back...okay, a LOT sad cause typing the first part of this sentence made me cringe a tad. Not that I don't like Lochte & didn't want him to get a Gold, but I didn't want him to do it at Aaron's expense. Or Michael's either, cause of the whole history thing...gah, I hate conflict!!!