What is your favorite Girl Scout cookie flavor?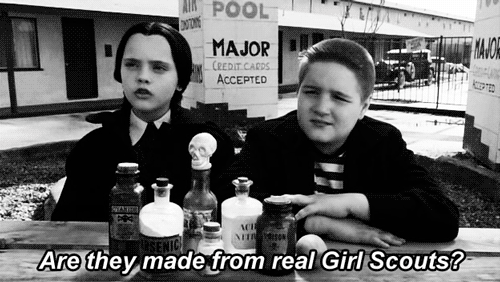 Honestly, I can't remember the last time I had a Girl Scout cookie. I think Samoas were always my favorite, but it'd probably be Thin Mints if I got any now since I can't eat coconut anymore :(
And I quote that scene from
The Addams Family
waaaaaaay too much this time of year. Scared a few Girl Scouts, I think ;) LOOOOVE that movie, Christina Ricci is brilliant as Wednesday.
location:

Cubicle Hell

mood:

crappy

tunes:

Wrong Side of the Sun---Drake Bell