I went to my parents' for supper last night and was greeted with this when I walked into the dining room: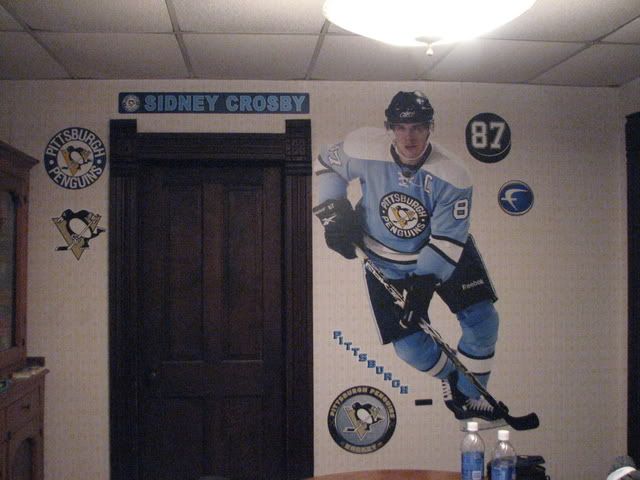 Yes, my mother finally decided to hang her Sidney Crosby FatHead & what more appropriate place than in the dining room? (Haters, don't EVEN say it. LOL.)
I think her main reasoning was that it would piss my dad off.
The thing is fricking YOOOGE, like 6'5" or something like that. And sort of creepy. THANK GODDESS it doesn't have those eyes that follow you wherever you go, but I will admit to be startled a couple times when I caught a glimpse of it out of the corner of my eye. It looks like there's some Big Bad lurking there outside the laundry room. But it's so awesome. I want one now, though I think I'd put mine in my computer room or something like that. (Now my dilemma is Sid or Ryan Miller?)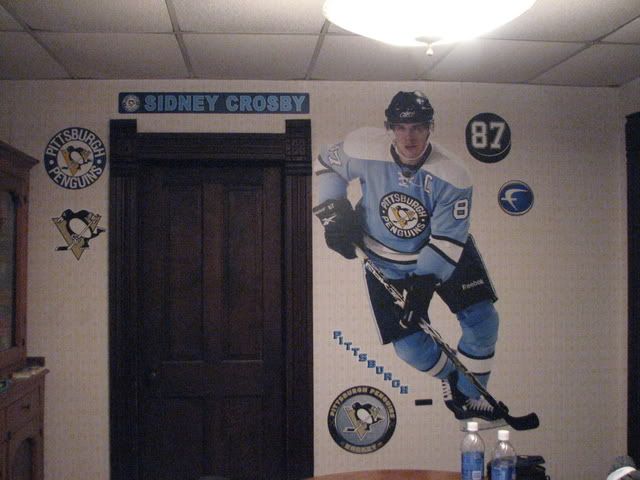 location:

Work

mood:

blah

tunes:

Let It Rock--Kevin Rudolph