What's Harry going to do now that the series is over?
DURR, read a JKR interview.
He becomes an Auror, revolutionizes the Auror Department, marries Ginny and has 3 kids. (I've always imagined that Ginny wears the pants in the family & Harry is a bit hen-pecked. And he & Ron get together on the weekends and bitch about it over ice cold butterbeers.) And his scar never hurts again.
(He
should've
married Luna and they could've opened a commune for hippie witches & wizards, and Harry just could've chillaxed for the rest of his life. Merlin knows he deserves it.)
And just because I find it humorous...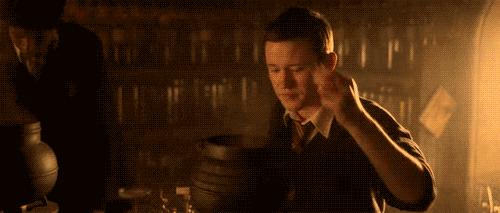 location:

Cubicle Hell

mood:

confused

tunes:

O Children---Nick Cave & the Bad Seeds