Day 01 - The best movie you saw during the last year
Day 02 - The most underrated movie
Day 03 - Favorite love story in a movie
Day 04 - The most surprising plot twist or ending
Day 05 - A movie that makes you really happy
Day 06 - A movie that makes you sad
Day 07 - Favorite made for TV movie
Day 08 - A movie that you've seen countless times
Day 09 - A movie with the best soundtrack
Day 10 - Favorite classic movie
Day 11 - A movie that you hate
Day 12 - A movie that changed your opinion about something
Day 13 - A character who you can relate to the most
Day 14 - A movie that no one would expect you to love
Another day, another movie pick based on my ~shallowness~ lololol4evar.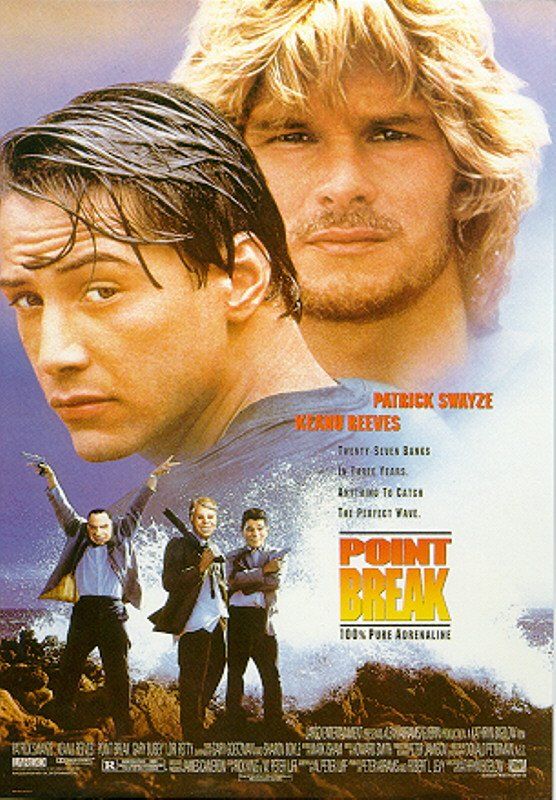 Or, as I like to call it Keanu Reeves In a Wetsuit. DUUUUUUDE. :D

And don't forget, Patrick Swayze (♥) with bleached blond hair.



The plot is so insane. Keanu...I mean "Johnny Utah" (best name ever) as an undercover FBI agent who infiltrates a gang of surfing bank robbers who wear rubber masks of ex-Presidents when they pull their heists. There's an epic tandem jump out of an airplane...the search for, like "the big cowabunga from Down Unda" or something. AND world class crazy-ass Gary Busey is in it, too! SO LUDICROUSLY AWESOME, I LOVE IT.

When I was a teenager, I used to rent a worn-out copy of this movie everytime I had to babysit for my brother. He was ~thrilled~, as you can imagine. I finally got a copy on DVD for $5 last year. SCORE!!!

See? Keanu In A Wetsuit. DUUUUUUDE.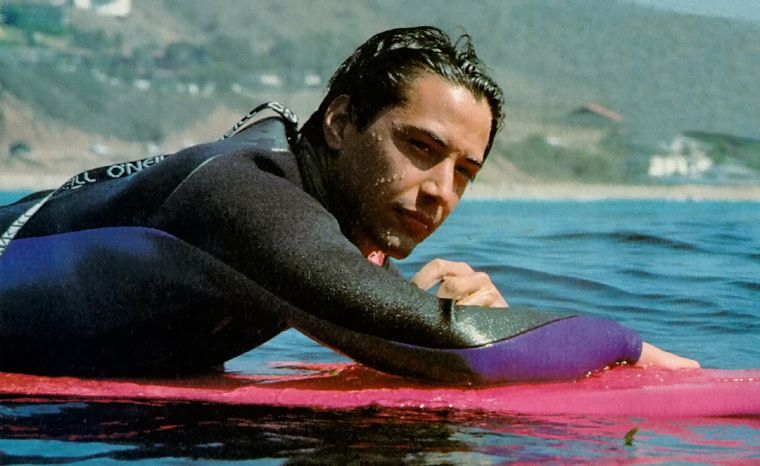 ...and Keanu, wet. What's not to love about this movie?!?!? DUUUUUUDE.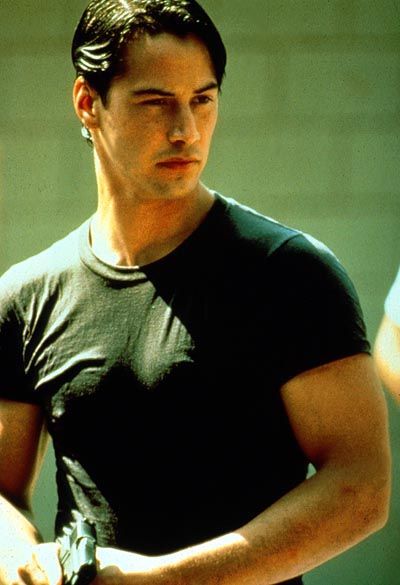 I'm not ashamed to admit that I have a faded copy of this pic still hanging on my wall. Rawr, DUUUUUUDE, rawrrrr.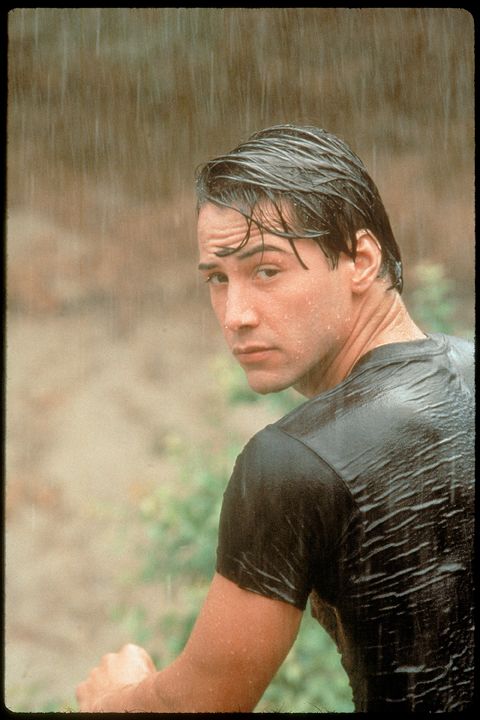 Day 16 - Favorite movie based on a book/comic/etc
Day 17 - A movie that disappointed you the most
Day 18 - Favorite movie from your favorite actor/actress
Day 19 - A movie that you used to love but now hate
Day 20 - Favorite action movie
Day 21 - A movie that you wish more people would've seen
Day 22 - Favorite documentary
Day 23 - Favorite animation
Day 24 - That one awesome movie idea that still hasn't been done yet
Day 25 - The most hilarious movie you've ever seen
Day 26 - A movie that you love but everyone else hates
Day 27 - A movie that you wish you had seen in theaters
Day 28 - Favorite movie from your favorite director
Day 29 - A movie from your childhood
Day 30 - Your favorite movie of all time
location:

Cukoo Hut

tunes:

All Alone At the Disco---Drake Bell