wanted
Crystal to win--because I think it was time for another girl winner & she was consistently awesome all season long--but I ain't mad or even disappointed that Lee won. I sort of really feel bad for him because of the back-lash he's gonna face. It got me to thinking about my all-time favorite Idol contestants, my least faves, the ones I hated on the show but enjoy post-
Idol
(and vice versa), and so I decided to list my Top 5 Favorite Contestants Ever.
Oh, and I should probably mention that I didn't watch the first season of
Idol
, which is why Kelly didn't make my list.
5. Michael Johns
Dude got booted way too soon. While his song choices sometimes DROVE ME UP A FREAKING WALL ("Dream On", Michael? REALLY?), I loved his gritty voice. I love his pre- and post-
Idol
work (though I wish he'd get far, far away from that tool David Foster) and I've seen him in concert & he's really amazing, has great stage presence & OMG THAT VOICE.
4. Crystal Bowersox
I've always wanted a girl with her kind of voice on
Idol
and my wish finally came true. Her voice can be soft & clear or gritty & growly and it just ~blows my mind~. Her studio version of "Maybe I'm Amazed" is exsquisite.
***Putting the Top 3 in order WAS REALLY TOUGH. My love for them is almost interchangable.***
3. Elliott Yamin
BEST.MALE.VOCALIST.ON.THIS.DAMN.SHOW.EVE
R. And you can't change my mind. I will swear until my dying day that if THAT VOICE would've been in, say, Ace Young's pretty boy body, he would've made the Top 2 over Kat
Pee
McPhee. And he always displayed such humility & utter ~joy~ when performing, I just love him to pieces.
2. David Cook
I *hated* Cook until Top 16 week when he did his post-grunge version of "Hello". I thought he was gross & slimy & smug & skeevy & Constantine Maroulis-y until this performance. After that, I was gone. He's got a great rock voice and just owned the Idol stage. I gasped in shock when he beat Archie out for the title, I never thought one of my favorites would EVER win. I saw him in concert on my 25th birthday & it was the BEST.BIRTHDAY.PRESENT.EVER.
1. Kris Allen
Ah, the Little Idol That Could. He was smart at picking songs that suited him, or that he could change up to suit him. Week 1 of the Semis, I remember thinking "I've never seen this dude before, he is
so
gone". But "She Works Hard for the Money" and "Ain't No Sunshine" and OMG ESPECIALLY "Heartless" were just brilliant performances. I gasped when Cook shockingly won, but I literally *SCREAMED* when Kris won
or maybe it would be more appropriate to say that I *SCREECHED* like Adam lolololol j/k
. I'm dying to see him live.
*Sorry for the crap-quality vid, but it's the best I could find on YouTube of the original performance.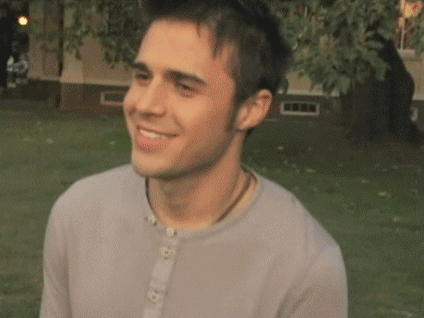 Presh little Pocket!Idol thanks you for your time ♥
This year's finale was the first time I've liked both contestants in the final 2. I
location:

Cubicle Hell

mood:

melancholy

tunes:

Go Your Own Way---Carrie Underwood & David Cook