Blech, I almost blew it on the last day of the meme. How pissed would I have been? This post is late because I was up sick all night. Better late than never. And most importantly: YAY I'M FINALLY FINISHED WITH THIS THING!!!
Day 01 - The best movie you saw during the last year
Day 02 - The most underrated movie
Day 03 - Favorite love story in a movie
Day 04 - The most surprising plot twist or ending
Day 05 - A movie that makes you really happy
Day 06 - A movie that makes you sad
Day 07 - Favorite made for TV movie
Day 08 - A movie that you've seen countless times
Day 09 - A movie with the best soundtrack
Day 10 - Favorite classic movie
Day 11 - A movie that you hate
Day 12 - A movie that changed your opinion about something
Day 13 - A character who you can relate to the most
Day 14 - A movie that no one would expect you to love
Day 15 - A movie that is a guilty pleasure
Day 16 - Favorite movie based on a book/comic/etc
Day 17 - A movie that disappointed you the most
Day 18 - Favorite movie from your favorite actor/actress
Day 19 - A movie that you used to love but now hate
Day 20 - Favorite action movie
Day 21 - A movie that you wish more people would've seen
Day 22 - Favorite documentary
Day 23 - Favorite animation
Day 24 - That one awesome movie idea that still hasn't been done yet
Day 25 - The most hilarious movie you've ever seen
Day 26 - A movie that you love but everyone else hates
Day 27 - A movie that you wish you had seen in theaters
Day 28 - Favorite movie from your favorite director
Day 29 - A movie from your childhood
Is anybody surprised by this? ;)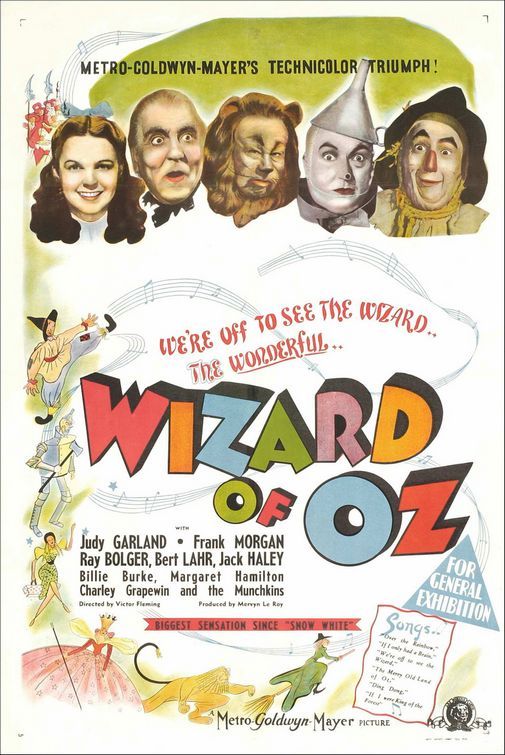 FLAWLESS PERFECTION ♥♥♥
I collect Wizard of Oz stuff, especially anything featuring the Wicked Witch or the flying monkeys. I've never been scared of or creeped out by the monkeys or the witch; Elmira Gulch was the one that scared me because she was gonna take Toto to the dog catcher! I used to have to cover my face for the scene when Miss Gulch comes & takes Toto away.
The Original HBIC: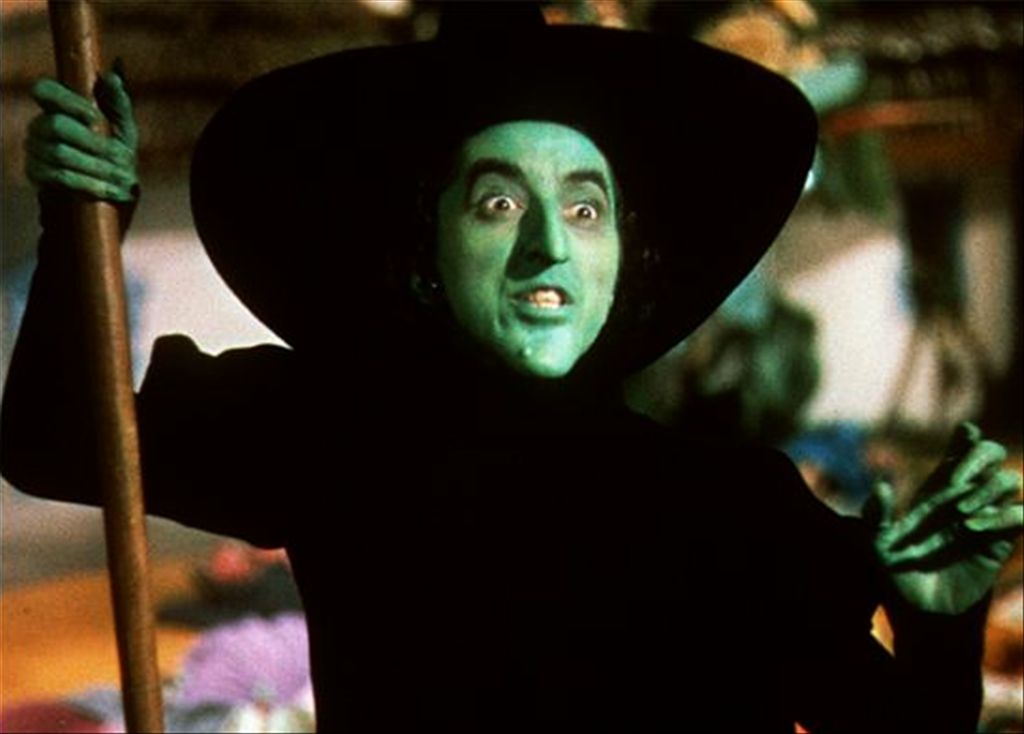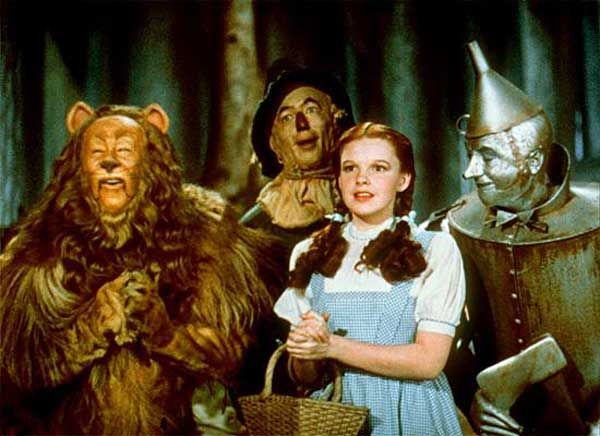 What's the head flying monkey's name? Did you even know he had a name?
It's Nikko, for the record.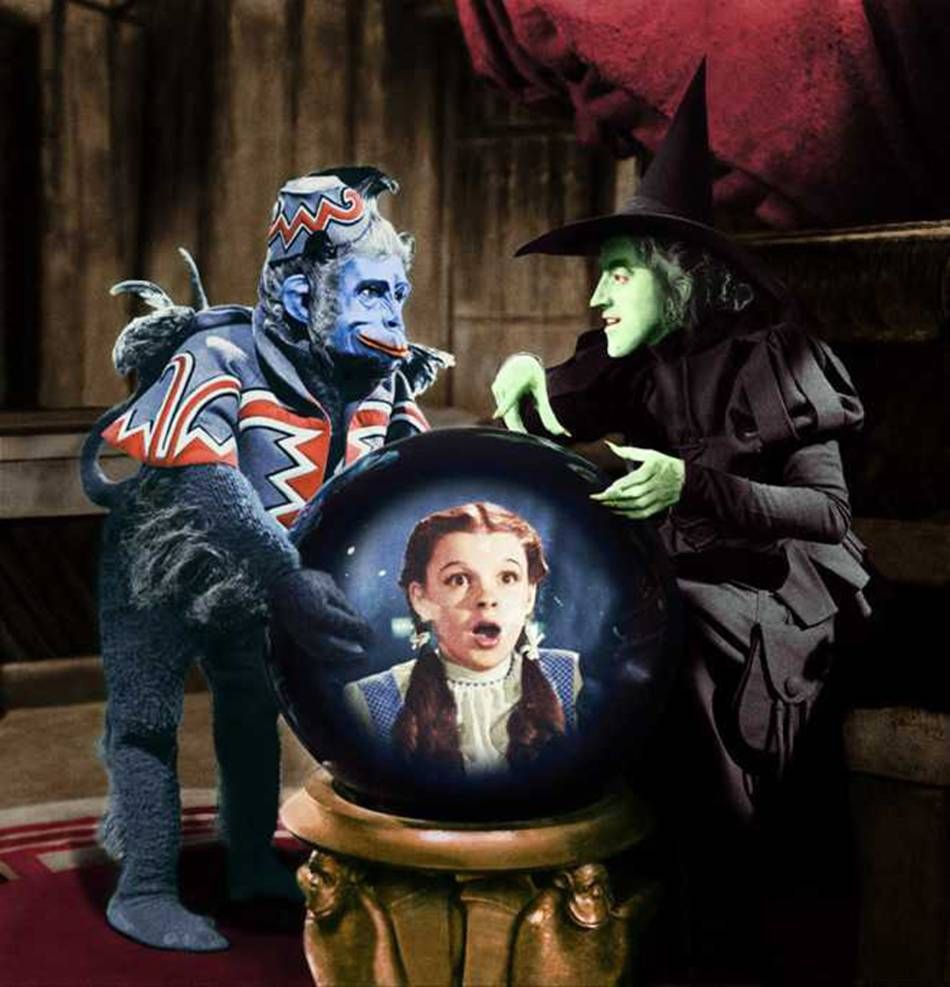 So much ♥ in this scene...
Judy=flawless. Toto=precious.
"I'll get you, my pretty! And your little dog, too!"
Lollipop Guild, in da house!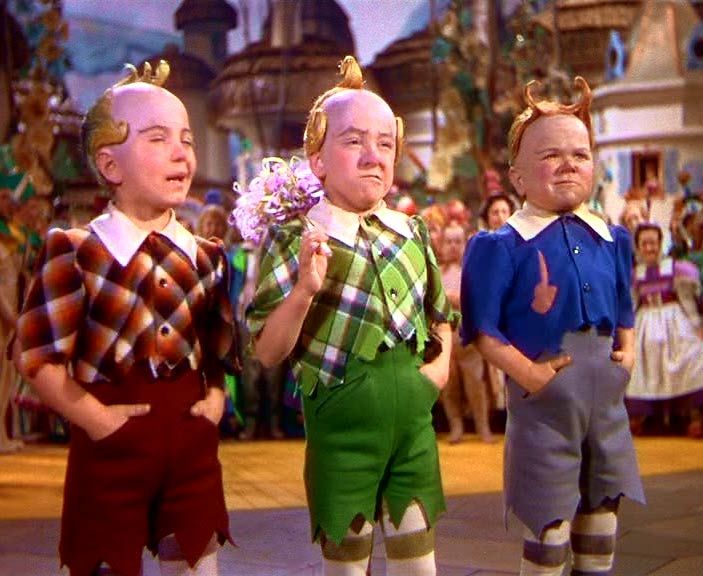 Forget Manolo: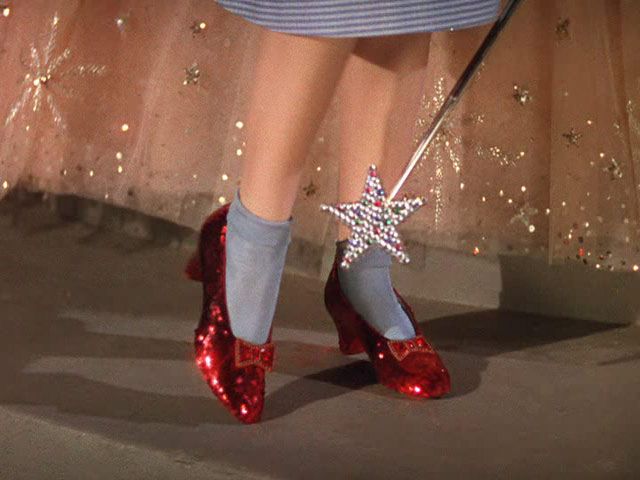 And my favorite scene in all of moviedom. It just *gets* to me.
And I don't like this song by anyone other than Judy. It's sacriledge.
location:

Home

mood:

sick

tunes:

Bewitched